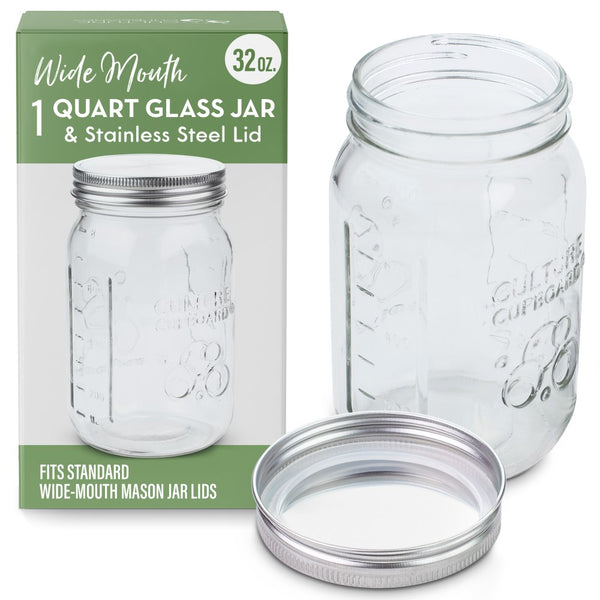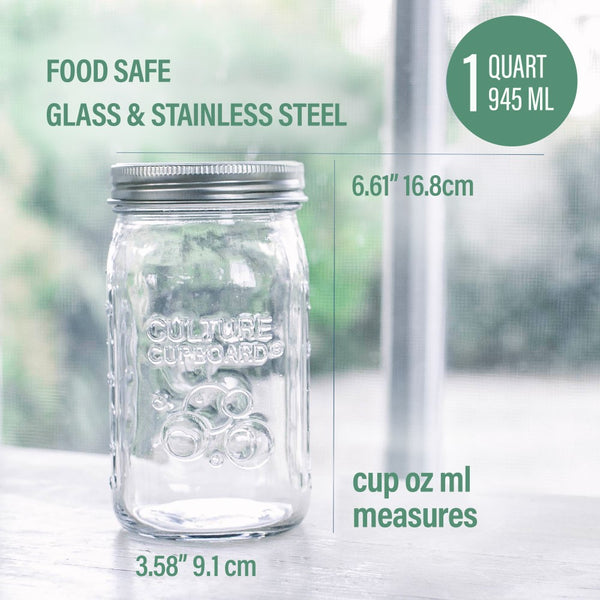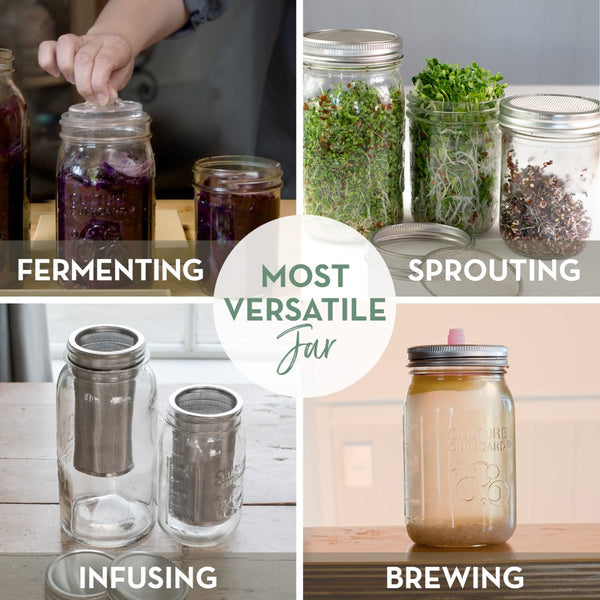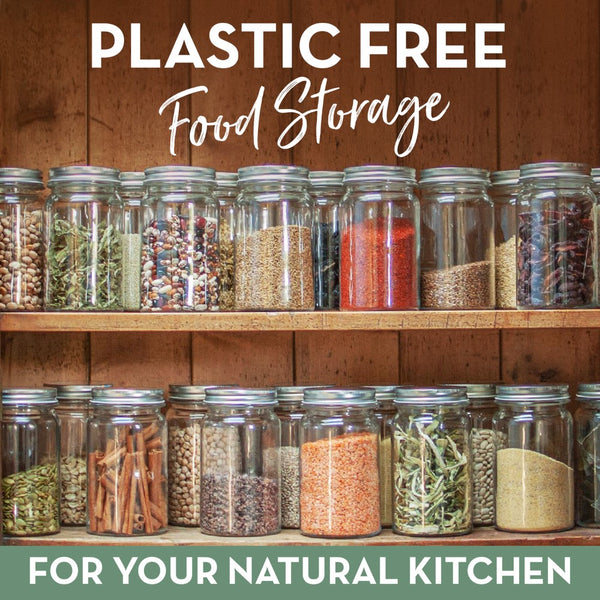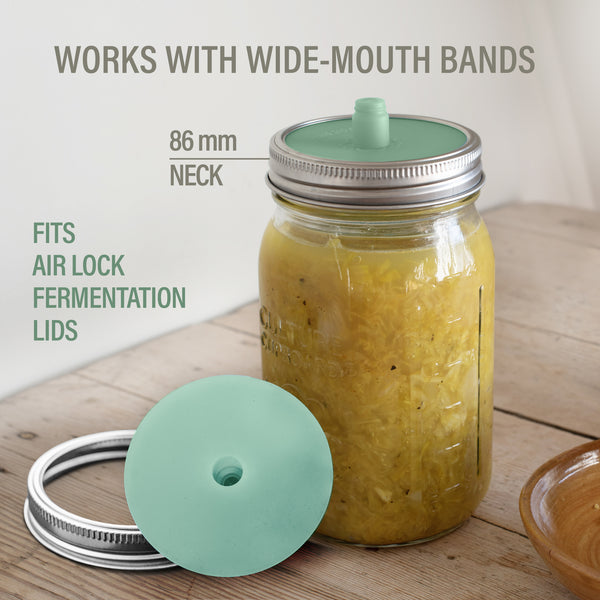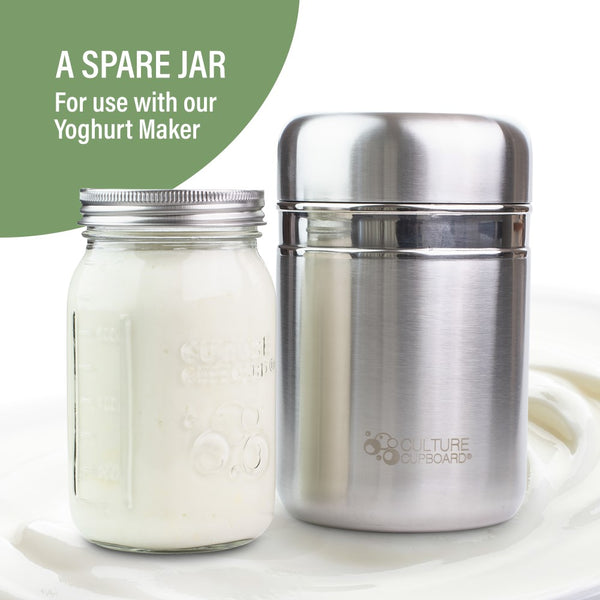 Glass Jar with Lid for Preserving, Fermenting, Storage 945ml
These wide-mouth preserving jars hold just under 1 litre or 1 quart in old money.

They come with a plastic-free stainless steel lid that has a removable silicone seal for air-tight food storage and preserving.
On the side of the jar, we have printed handy measures for cups, oz, and MLS.

We also offer a larger half gallon wide mouth glass jar which is perfect for fermentation, pantry food storage, and brewing kombucha.
These 1 litre and 2-litre standard wide mouth mason jars both work with all our products:

Reviews
Continued Satisfaction
Delighted to have the option of a second jar. I have searched everywhere to find a jar that would fit with my Culture Cupboard Yoghurt kit. It means now I'm never without yoghurt as I can make a new batch prior to the completion of the old batch. Great product and great quality.
Amazingly Efficient
Totally impressed with the whole process and product . Easy process ,prompt service and great product .
Great Jars
Great jars for making yoghurt and growing sprouts in
Excellent jars
Im always so happy to get my shipments from this company!
Fermentation Kit and Jars
I am learning about fermentation and these products are perfect for my needs. The instruction booklet is easy to understand.