Grower, Maker, Fermenter, Baker
We're here to inspire and support culinary journeys. Because the best food is made by real people in real kitchens.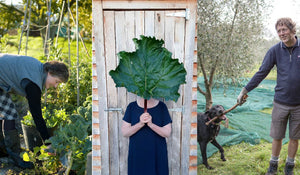 Founded over 12 years ago by passionate foodie and gardener Heather Cole, Country Trading Co.® grew (literally) from the things she needed to live a natural, self-reliant life, making cheese, fermenting, preserving, and growing food.
FOREVER
We are about practical, great quality goods for forever. Each product is developed and tested in our own kitchens and gardens until it passes the "love it and use it every day" test.
Heather and her family still own and operate the business that has grown to help gardeners and home cooks worldwide. For more information on our company, see our FAQs.