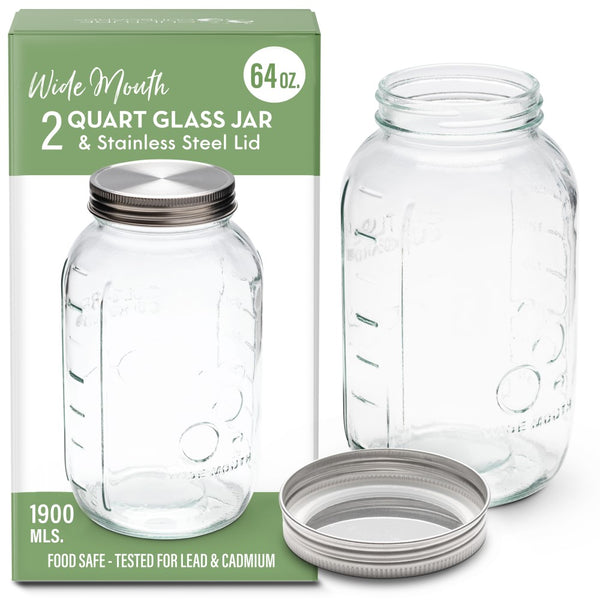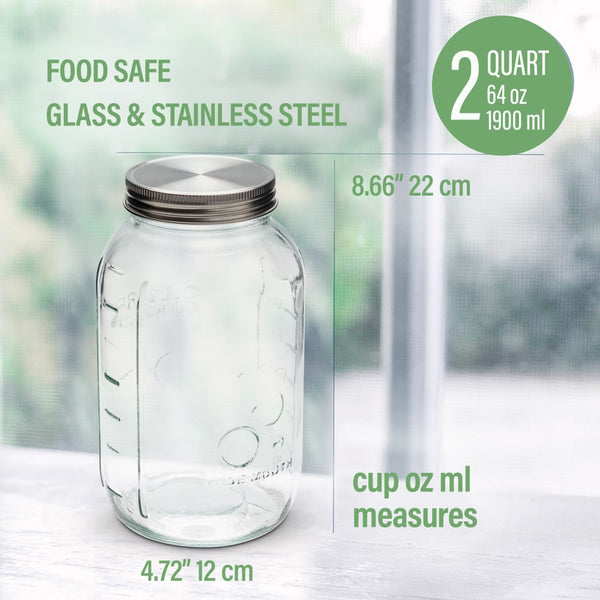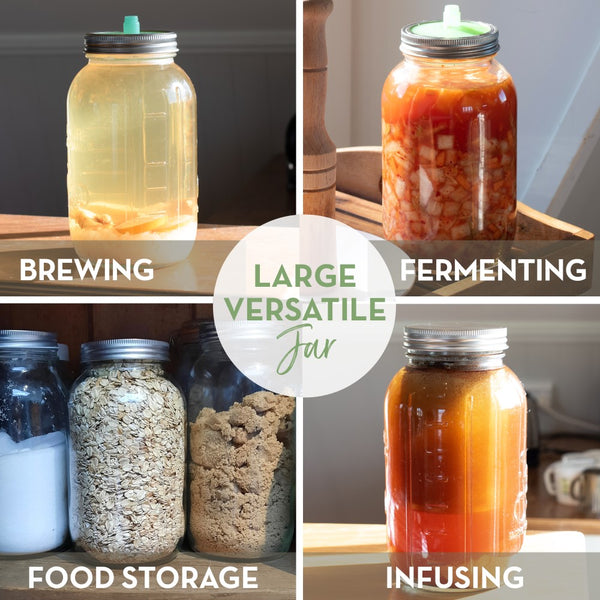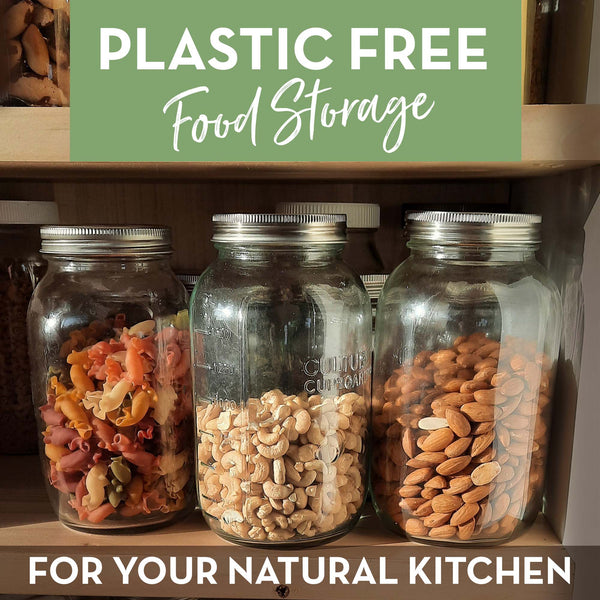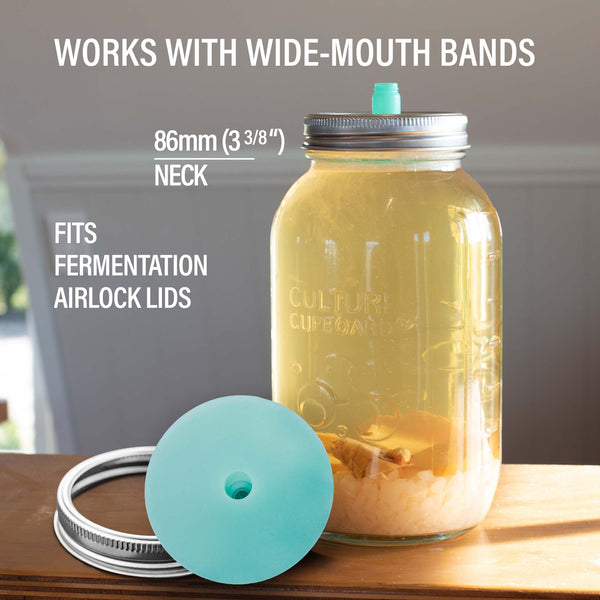 Large Glass Jar with Lid for Food Storage, Fermentation, Brewing - 1900ml
Regular price
$12.99
Sale price
$15.99
This half-gallon (1900ml) glass jars is perfect for: 
glass food storage jars with lids
fermentation jars to take airlock lids
kombucha and water kefir glass brewing jars
This is a single jar but you can also buy a box of 6 glass jars and save.
Whether you need a sauerkraut crock, big pickle jar or are just looking for plastic-free pantry storage containers - these 64 oz glass jars will do the job.
Each 2-litre jar comes with a wide mouth stainless steel lid with a silicone seal for airtight food storage.  
Buy the smaller 1-litre wide mouth glass jar for preserving, sprouting seeds and to use as a spare glass jar for the yogurt maker.
Reviews
Quick dispatch and arrival of these jars I use for doing water kefir in
Perfect for Water Kefir
So exciting to be back making water kefir and having the right equipment makes a huge difference!
2 quarts glass jars
woweee these can sure fit lots in. I love them for making probotic fermented lemon drinks, Fermented Lemons, Mandarins and the list goes on. I have one jar filled with Apples and raisins and sugar..... yeaha baby...... the apple cordial should be ready by December.
Thank you so much for supplying such awesome products for the home
Karyn xoxo
Large glass jar
Good quality large jars. Haven't used mine yet, one is a gift with the infuser. Roll on summer so I can make cold coffee and lots of it.
Beautiful jar, great size
Love the jar, it's pretty, good quality and a great size