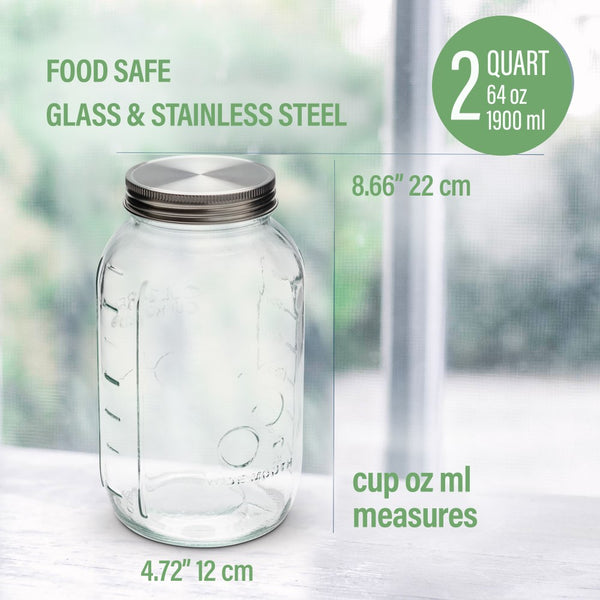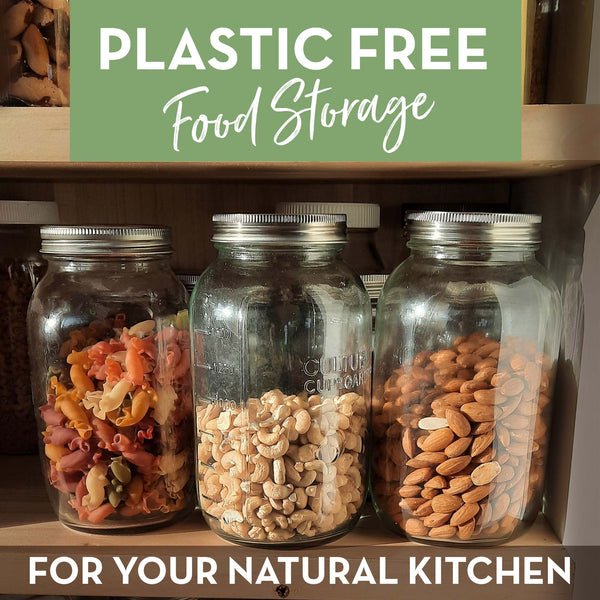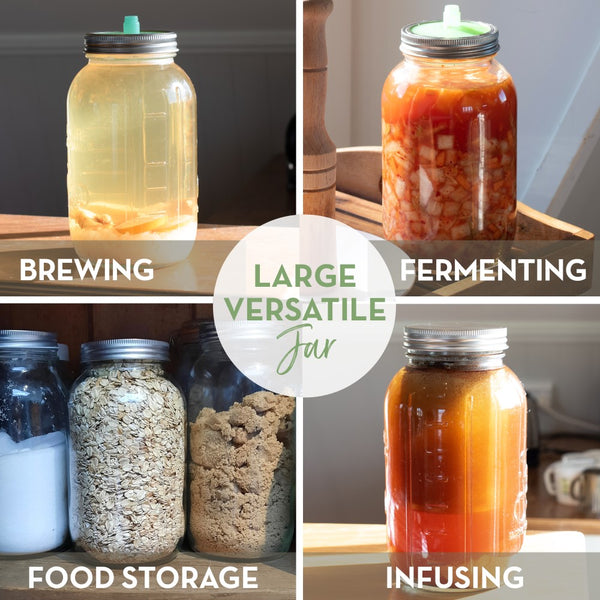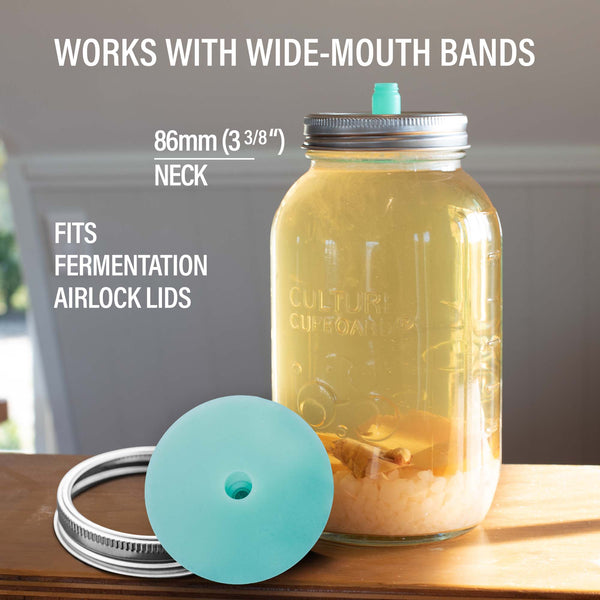 6 Pack - Large Glass Jar with Lid for Food Storage - 1900ML
Regular price
$69.99
Sale price
$89.99
This bulk pack of 6 large (1900ml) glass jars are perfect for: 
glass food storage jars with lids
fermentation jars to take airlock lids
kombucha and water kefir glass brewing jars
Whether you need a sauerkraut crock, big pickle jar or are just looking for plastic-free pantry storage containers - these half-gallon (64 oz) glass jars will do the job.
Each 2-litre jar comes with a wide mouth stainless steel lid with a silicone seal.  
We sell these jars in singles too - click here.
Want smaller 1-litre glass preserving jars? - click here.
Reviews
Awesome team
Thanks for your fast delivery, and as expected all in one piece.
Thanks
Great Jars!!!
Awesome product. Speedy delivery but....
The lids were very tight and hard to undo. Also would have preferred if the jars came with preserving lids and seals
1900ml large glass jars
A great size and the stainless steel lid with a gasket makes them just right for storage, kombucha and kimchi...so useful. Being available in a more cost effective six pack is a bonus.
6 pqck large glass jars
Kust what I wanted and quick delivery.
6 Pack - Large Glass Jar with Lid for Food Storage - 1900ML
Another great product from Country Trading. Thanks