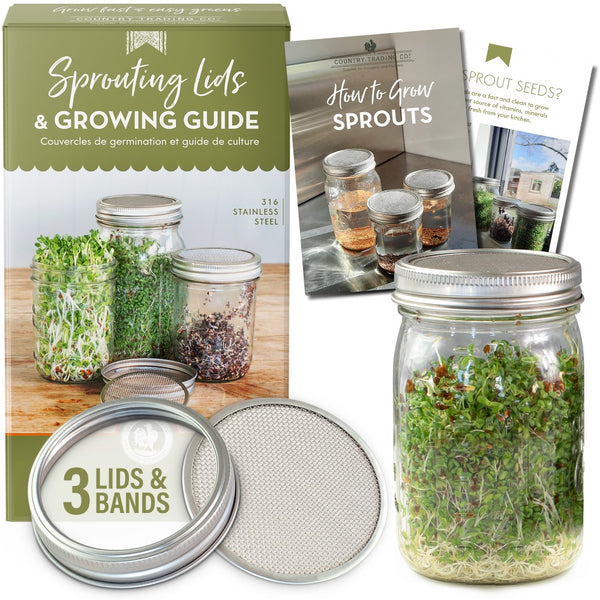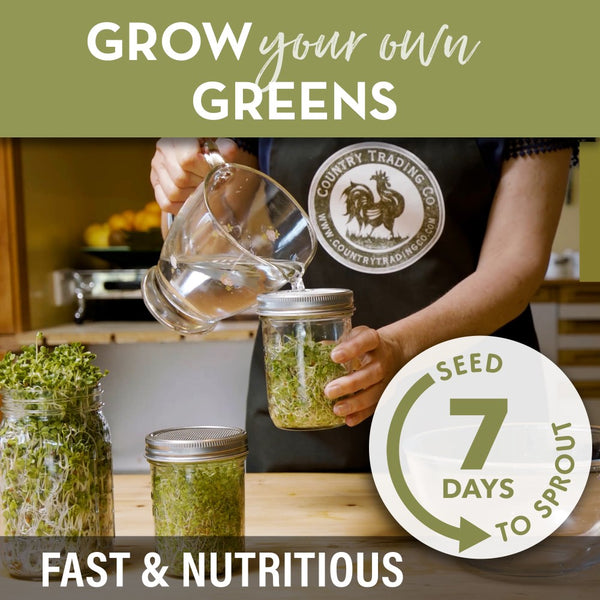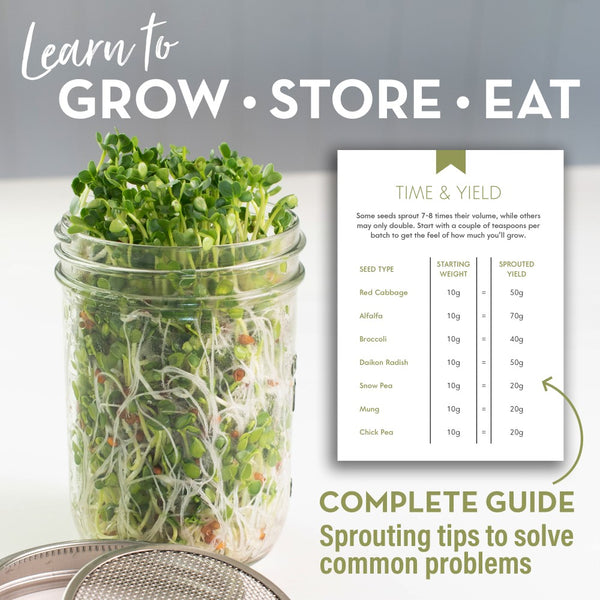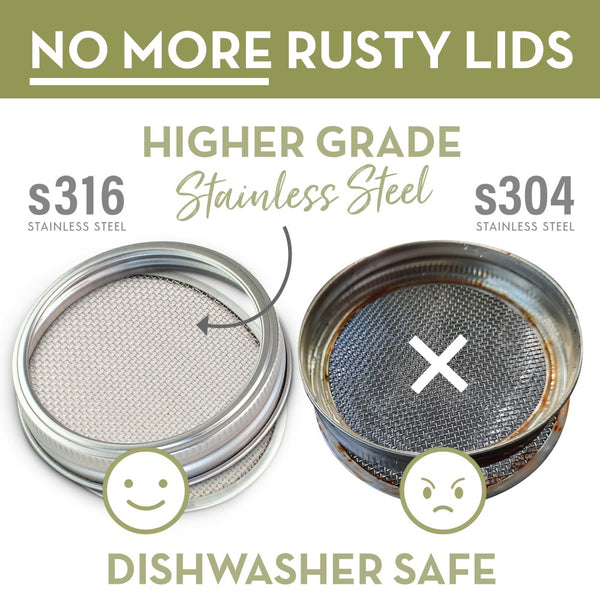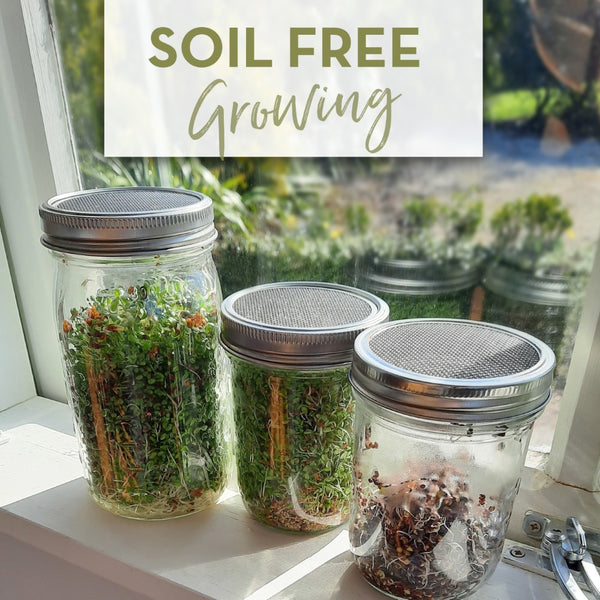 Sprouting Seeds Jar Lids (3 pack) & Guide
Sprouting seeds at home is a fast and easy way to grow nutritious greens for salads, wraps, and stir fry. Ready in days, they are a great gift for gardeners and a fun project for young gardeners. 
Make an easy sprouter kit for sprouting beans and sprouting alfalfa at home, with this set of 3 stainless steel mesh sprouting lids for glass jars.
Growing sprouts in a jar are easier than a seed sprouting tray or seed and sprout bag. Learn how to grow sprouts indoors and the best seeds for sprouting with the guide included in this bean sprout growing kit.
Growing bean sprouts at home are no longer limited to growing alfalfa sprouts and mung bean growing.  Some of the interesting and best seeds for sprouting include:
radish sprouts
chia sprouts
purple broccoli sprouts
sunflower sprouts
sprouting coriander
sprouting peas
fenugreek sprouts
soybean for sprouting
INSIDE THE KIT:
Three stainless steel mesh sprouter lids
Three stainless steel bands to fit wide-mouth mason jars
Guide to sprouting seeds at home
What Jars Do These Lids Fit?
There are many types of glass jars used for preserving and food storage. 
These sprouting lids fit:
wide mouth mason jars which have an 86 mm wide opening
brands include Ball, Kilner, AGEE SPECIAL, Bortoli
sizes include 250ml, 500ml, 1 litre, and 2 litre
These sprouting lids do not fit:
regular mouth mason jars which have a smaller opening
AGEE Utility and AGEE Improved Utility jars which have a non-standard thread unique to NZ 
Reviews
Bit pricey but worth getting
These were quite pricey for what they are but now I have them, Im set up. It would have been nice to get a stand for draining as well. A possible product line?
Really well made
Really happy with the seed jar lids. They are really well made and work great.
Love these!
These are great, feel very sturdy like they will last a long time (as long as the kids don't lose them in the garden when using them as lids for bug houses)
Sprouting Lids
Great quality fast delivery
Great quality and prompt delivery!