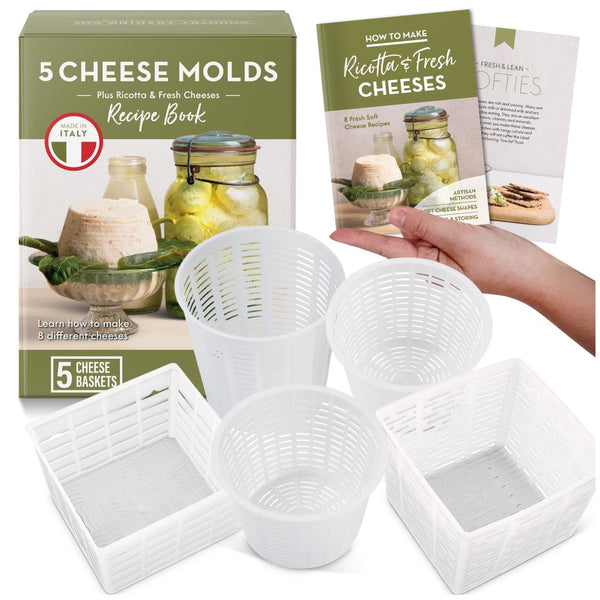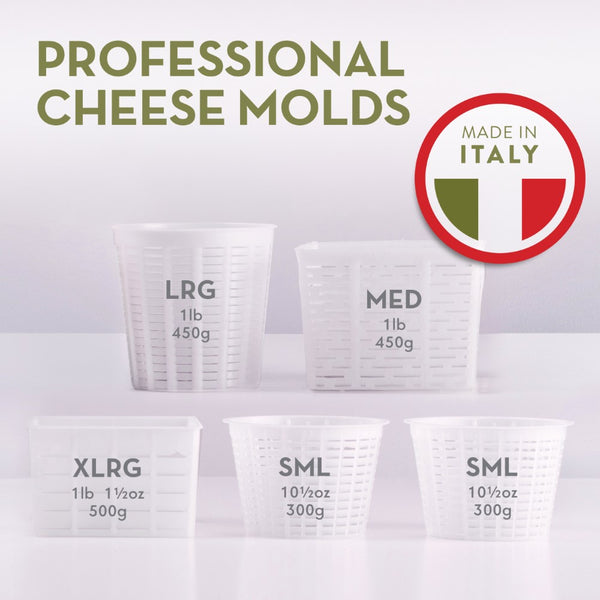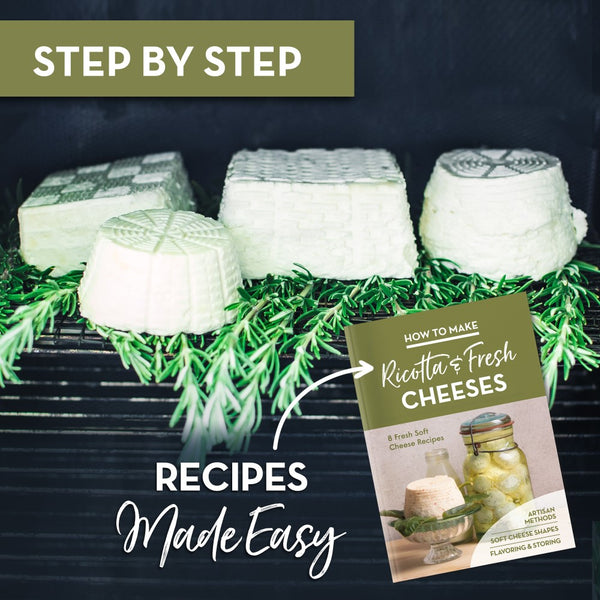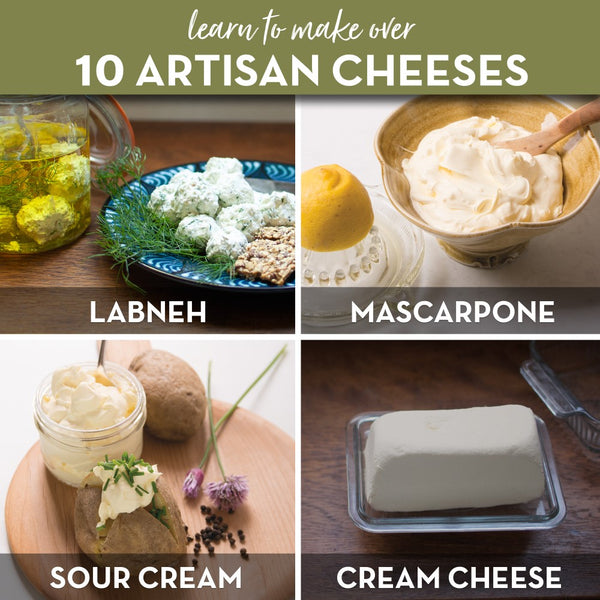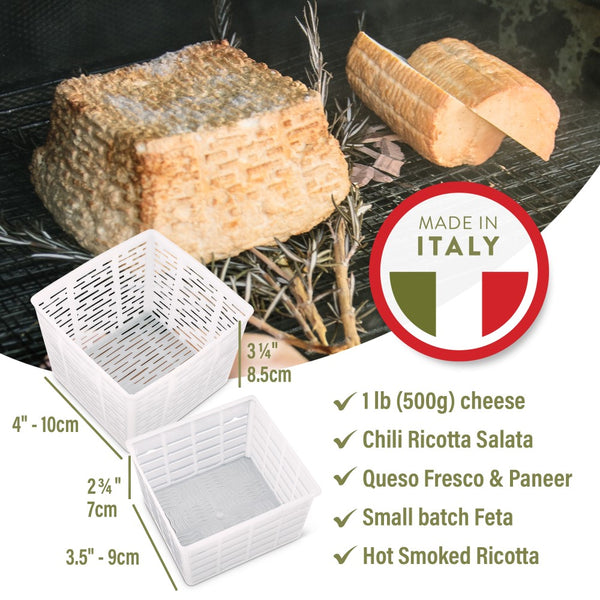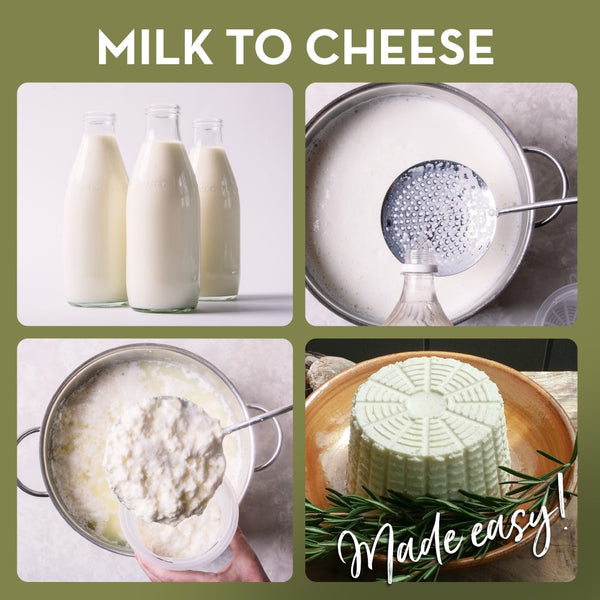 Easy Cheese Making Set – 5 Cheese Molds + Recipe Book
Looking for a versatile set of cheese draining molds and some easy recipes? This cheesemaking set has all the cheese moulds you need to press cheese into rounds, squares and rectangles.
The cheesemaking recipe book includes step-by-step instructions to make all the popular fresh cheeses like Ricotta, Mascarpone, Cottage Cheese, Chevre, Paneer and more.
The perfect gift for beginners to cheesemaking, this set has easy-to-follow recipes and a range of cheese baskets for making different shapes and styles of fresh cheese.
Bundle this with soft cheese culture, a thermometer and some cheesecloth to make the perfect cheesemaking gift for cooks. 
Made in Italy.
Product Specifications:
- 1 Cheesemaking Recipe Book
- 2 small round cheese moulds - 300g
- 1 large round cheese mould - 450g
- 1 medium square cheese mould - 450g
- 1 large square cheese mould - 500g
- BPA-free and dishwasher safe
- Made in Italy
Cheeses Included in the Book: 
The cheesemaking recipe book in the kit has recipes for making a wide range of popular easy fresh cheeses:
- Ricotta
- Mascarpone
- Sour Cream - Crème Fraiche
- Cream Cheese
- Cottage Cheese
- Labneh
- Paneer
- Quark
- Chevre style lactic curd cheese
Reviews
Excellent product
I'm new to cheese making so can't wait to get started on this new adventure.
Perfect kit
Great quality and very useful to easily make delicious home made cheese.
Very useful product
My neighbour gave me 6 litres of milk so I bought a feta starter along with the cheese moulds. It was useful having the different sizes. The feta is delicious!
I wasn't sure how long it would take for my order to be delivered so I froze the milk but I didn't need to - the parcel arrived very promptly.
Great set of moulds
A birthday present for my husband, who's recently started making cheese for us. Love the variety of sizes and the cheese book is extremely useful. Excellent sales service