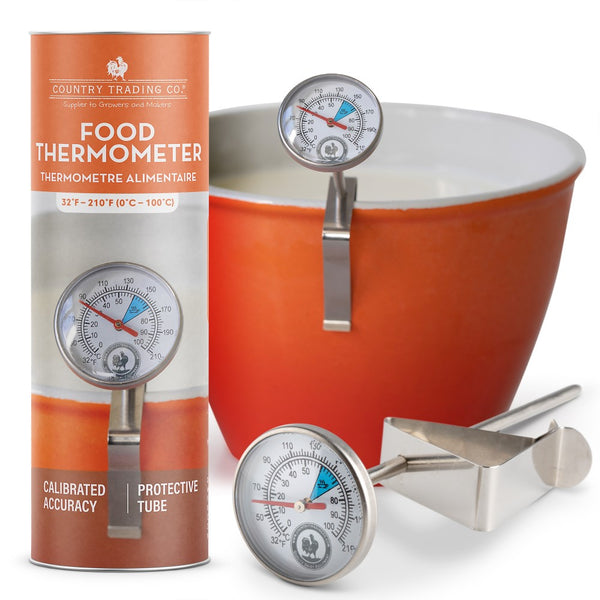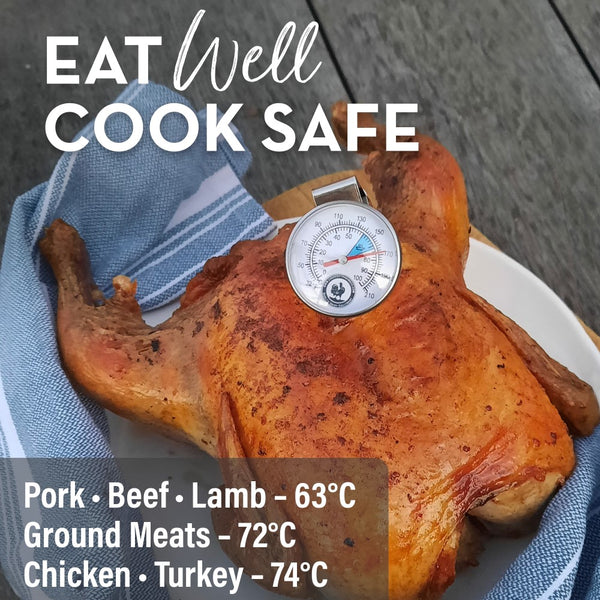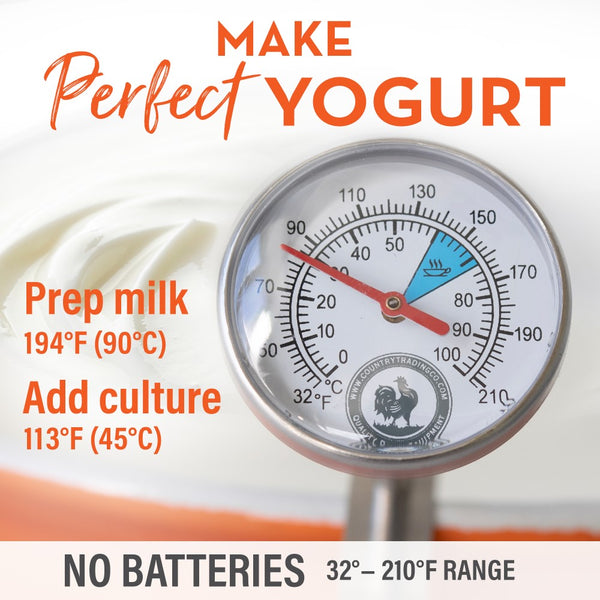 Food Thermometer with Protective Tube - No Batteries
Our Kitchen Food Thermometers are perfect for testing the temperature of milk while making yogurts and cheese. You will also find it handy for taking temperature readings while cooking meats and preserving.
The thermometer has a 127mm long stainless steel shaft for easy cleaning, a large 1.37" (3.5cm) dial for easy reading, and a temperature range of 32° - 210°F, (0° - 100°C).  
Our thermometers are calibrated for accuracy and come with a sturdy and stylish protective tube to stop it from getting knocked around in your kitchen drawer. The tube is 100% recycled cardboard. The shaft is high-quality s340 Stainless Steel.
Reviews
Thermometer
Great accurate device. Easy to use.
Thermometer
It was great it arrived promptly and I have used it twice to make two / 2 litre batches of yoghurt .YUMMY !!😜
Thermometer
This is the best one I have ever see and no Batteries Fantastic
Thankyou
Worth buying
Easy to use and clean and ensures the Yoghurt I make is made consistently.
This thermometer is a vital tool
As it is essential to get the temperature right for the process to work I found this little device really good and helpful, easy to clean.