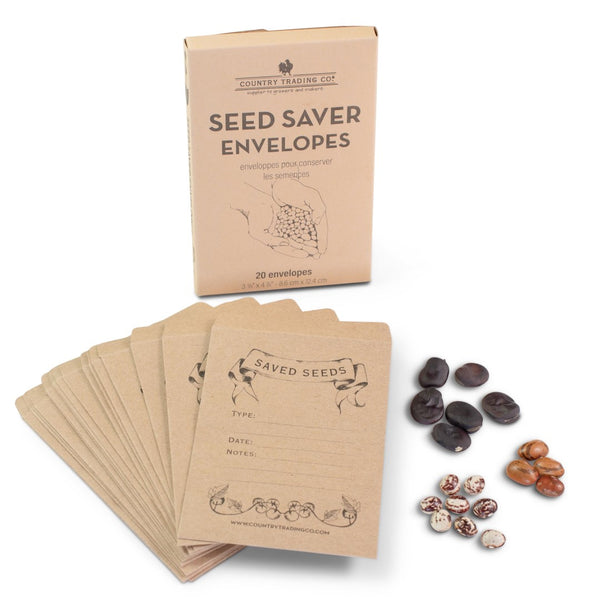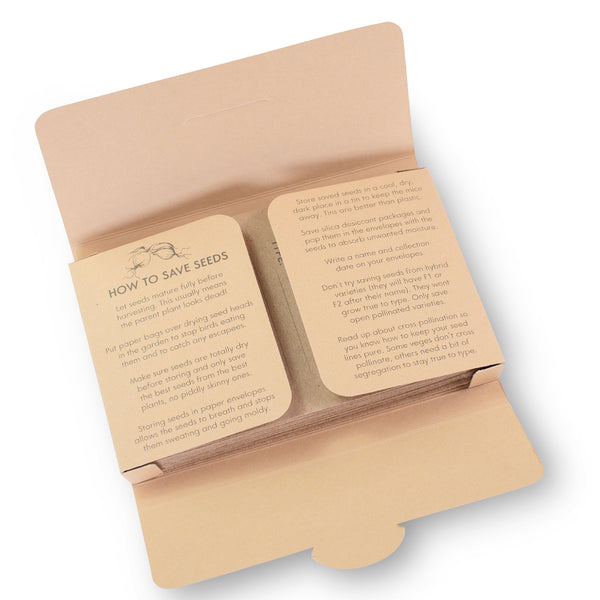 Seed Envelopes for Seed Saving - Pack of 20
Buy a pack of 20 seed saver envelopes to keep saved seeds dry and away from light. With space to record the type of seeds, the date collected, and notes about the source and plant, these seed saver envelopes make a great gift for gardeners.
They don't sweat like plastic packets and are made from renewable materials. Saving your own seeds is easy and a great way to save money and heirloom varieties. Packets of saved seeds make great gifts from your garden. If you grow something you like, let one go to seed and save it for planting next year.
Reviews
Seed Saving Envelope
I really appreciate the printed front for writing information about my seeds.
Thank you for a great product
& service.
No seeds
It was expensive. I may have not read it correctly.
It should have come with seeds
Seed Savers
A great gift for enthusiastic gardeners. Inexpensive and easy to post.
Perfect - Just As Expected
Quick order and delivery, these wee packets are perfect for me to keep tomato seeds from year to year :)
Seed packets
I love that these are retro proper paper....our seeds are kept dry till needed....great product