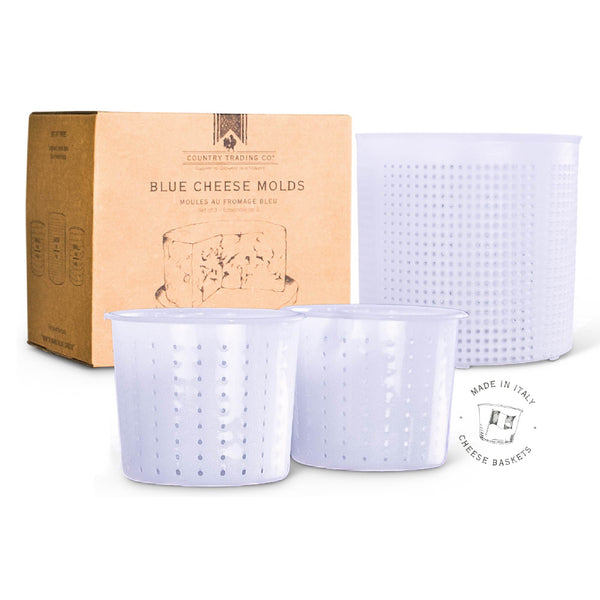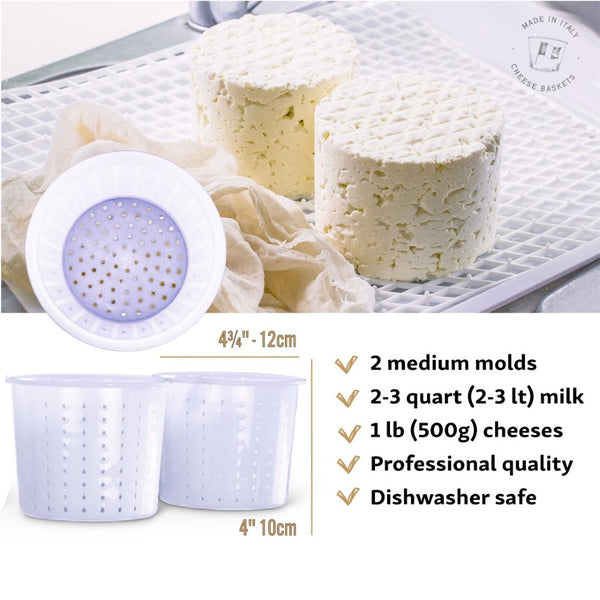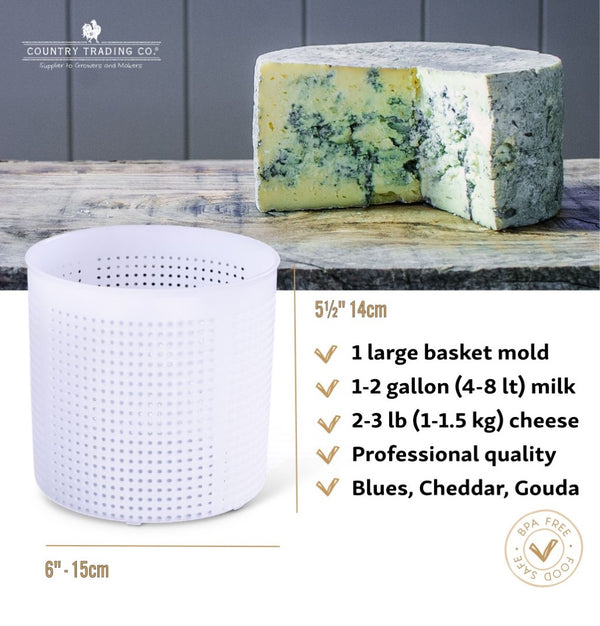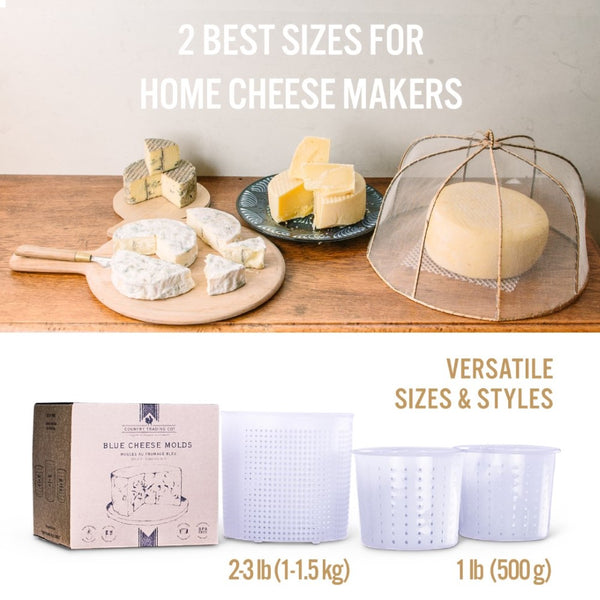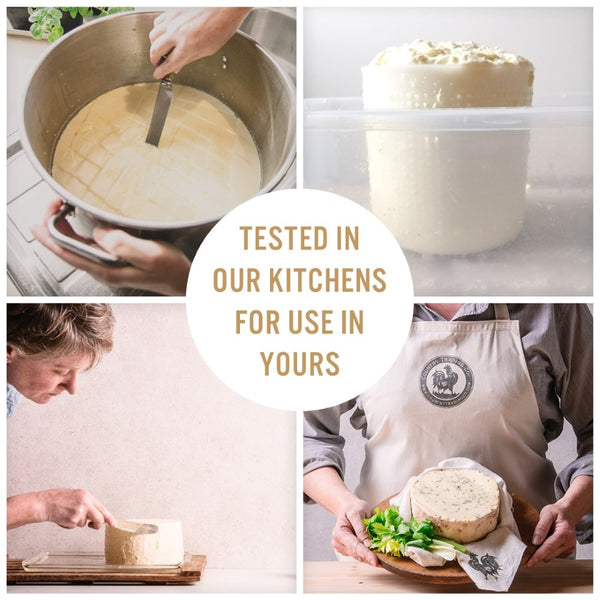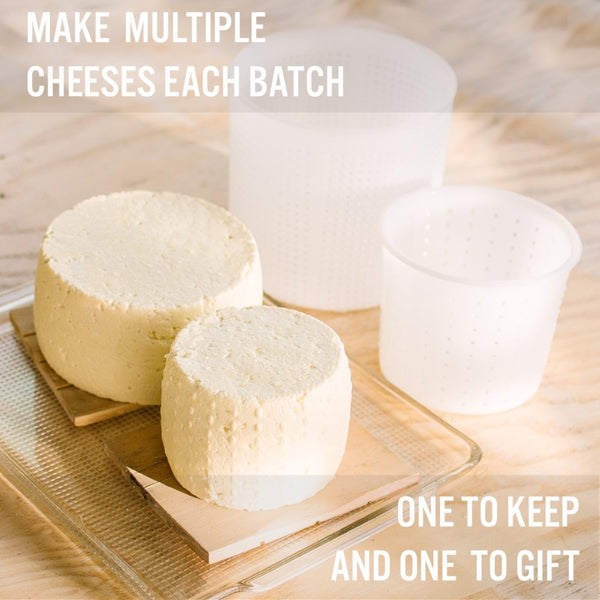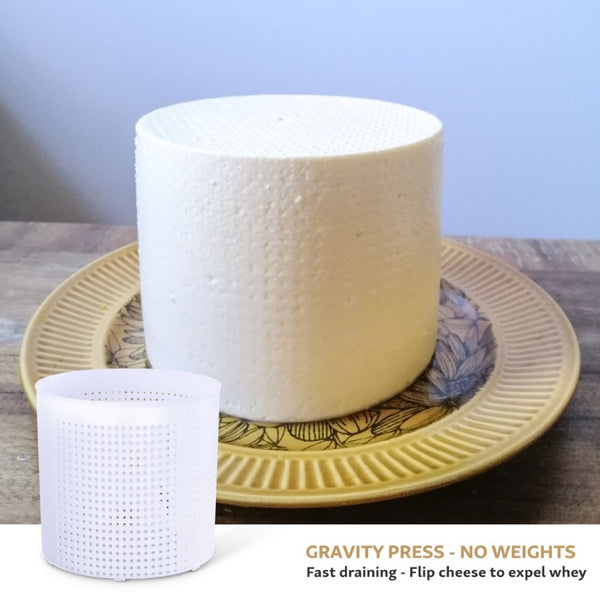 Large Cheese Moulds for Semi-Hard and Blue Cheesemaking - Set of 3
Sorry these are out of stock at present - put your email in and we will let you know when they are back in.
This set of three Italian cheese moulds are perfect for making blue cheese. The two medium-sized moulds make lovely little 400g cheeses, and the large mould turns out a solid 1 kg wheel. Made in Italy from BPA free plastic they are dishwasher safe and easy to fill and clean.  
These hoops give you a versatile set of options for making small and larger cheeses.  See our book "How to Make Blue Cheese" for recipes using these moulds to make Stilton and Gorgonzola-style blue cheeses at home.
Includes:
x 1 large mould to make a 1kg cheese
x 2 medium moulds to make small 400g cheeses
Reviews
good quality molds
Good quality heavy molds. Looking forward to using these for the next batch.