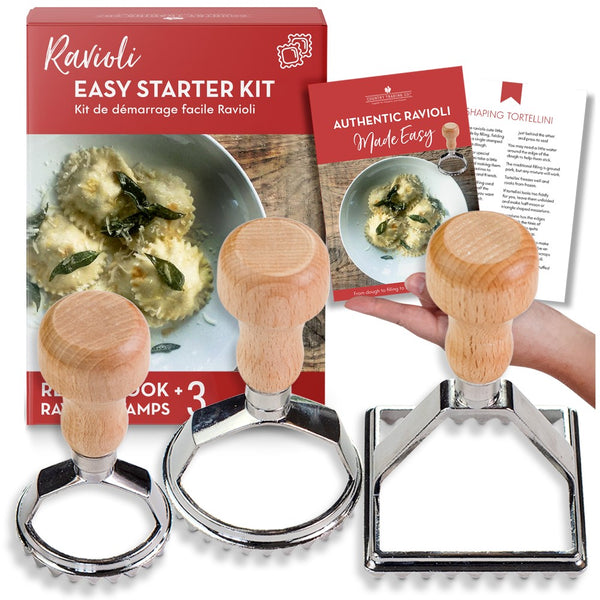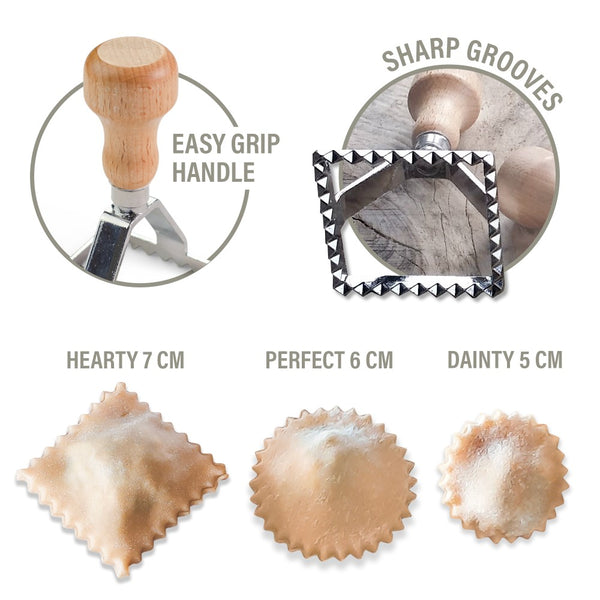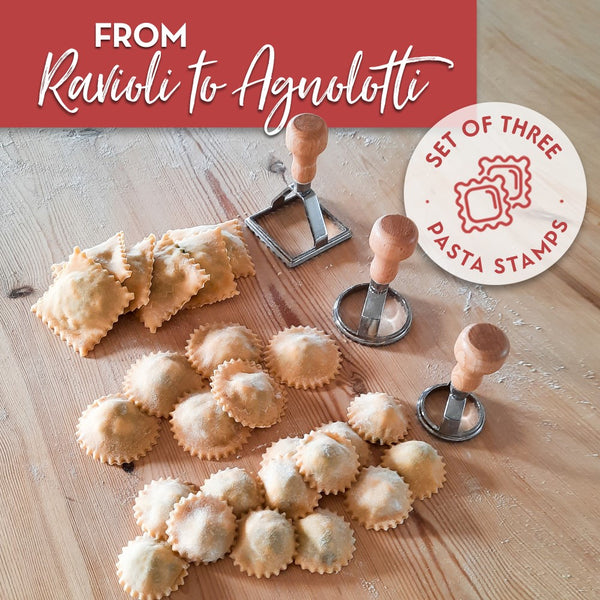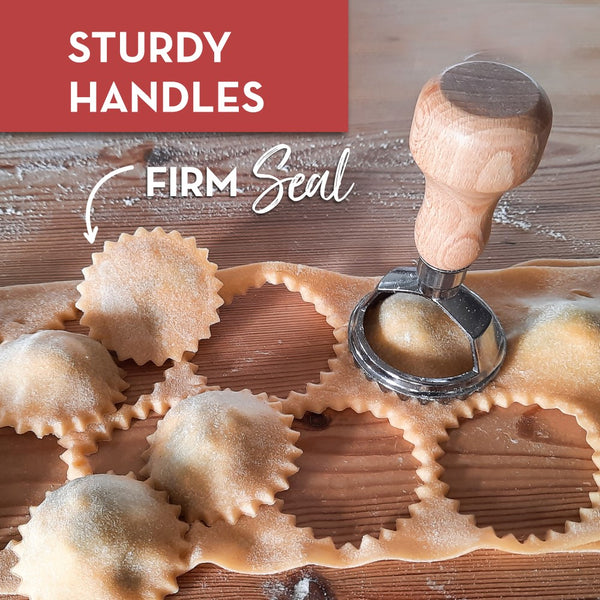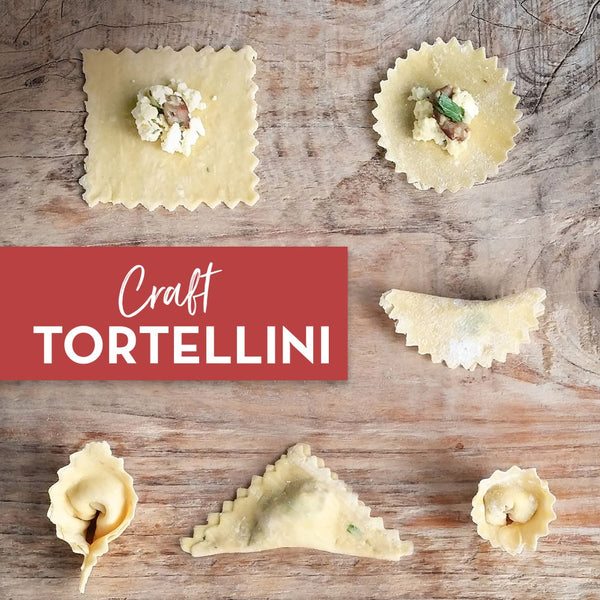 Authentic Ravioli Making Set - 3 Stamps + Recipe Book
Authentic Pasta Made Easy. Our Ravioli Maker Kit includes:

3 easy-to-use ravioli stamp cutters
44-page recipe book for the best pasta dough, creamy ricotta cheese, mouth-watering stuffed ravioli, savoury sauces, and other Italian favourites, such as tortellini.
Nothing tastes better than fresh, homemade pasta. Now you can make authentic Italian pasta from scratch, too!
Learn all the little tips and tricks to make, cook, and freeze perfect ravioli and tortellini. Making ravioli pasta is a great cooking project for kids.
Bundle this with our Pappardelle Roller Maker Kit and Butter & Gnocchi Making Kit to make the perfect gift for a pasta lovers.
Why we made this
We've been fiddling around making ravioli with bulky pasta maker attachments and trays for years. It always seemed like a lot of cleaning up for little result. However, these ravioli moulds have been a game-changer.

No more wasted dough, easy to clean up, and you can push the air out so they cook properly, unlike the ravioli trays.

We also love making ricotta cheese, one of the star ingredients in most stuffed pasta fillings. So it made sense to include our ricotta recipe as well.
Product Specifications
7cm square ravioli stamp
6.5cm round ravioli stamp
5cm round ravioli stamp
"Authentic Ravioli Made Easy" Recipe Book
Plastic-free product
Reviews
Ravioli making set
Practical with the recipe book so I can my own ravioli and tortellini.
Thanks
Haven't tried these yet, but in love with the quality of the cutters/stamps and the great service as usual.
Ravioli Maker
I bought this to give as a Christmas gift. Am very happy with the set-the cutters look sturdy and the recipe book will be useful.
Great Set
Great little pasta making set, has completely changed the way we make homemade pasta (wish we had bought it a year ago when we bought our pasta machine). Great quality and super fast delivery from store, thank you :)
Ravioli cutter
Pleased with this. Arrived in a couple of days and just like it says on the box. Reasonably priced.