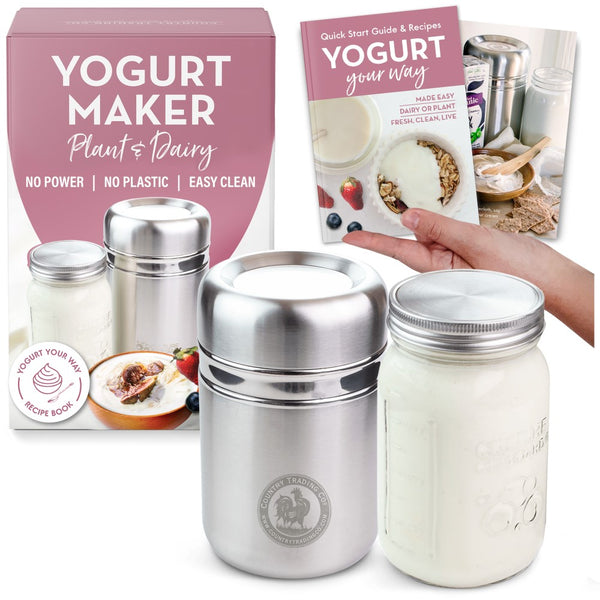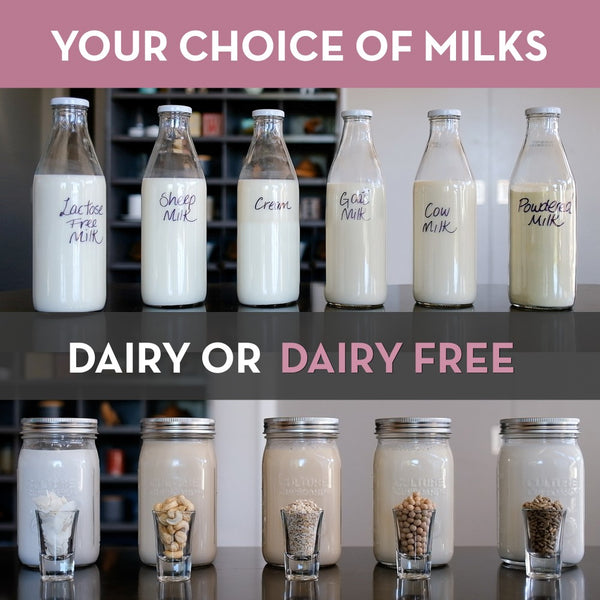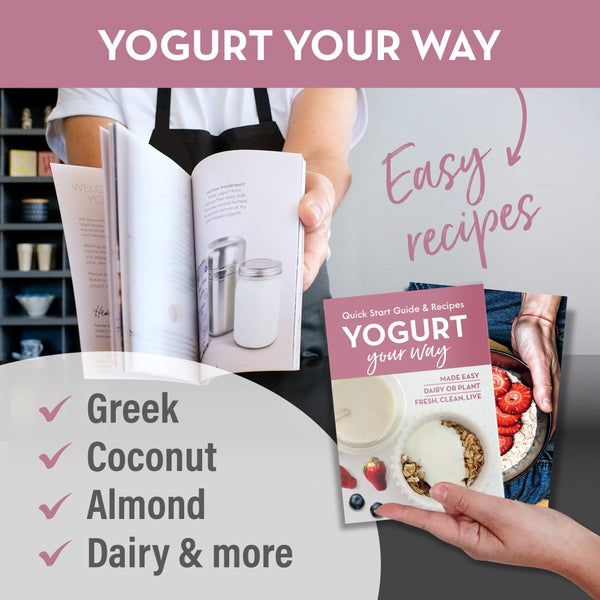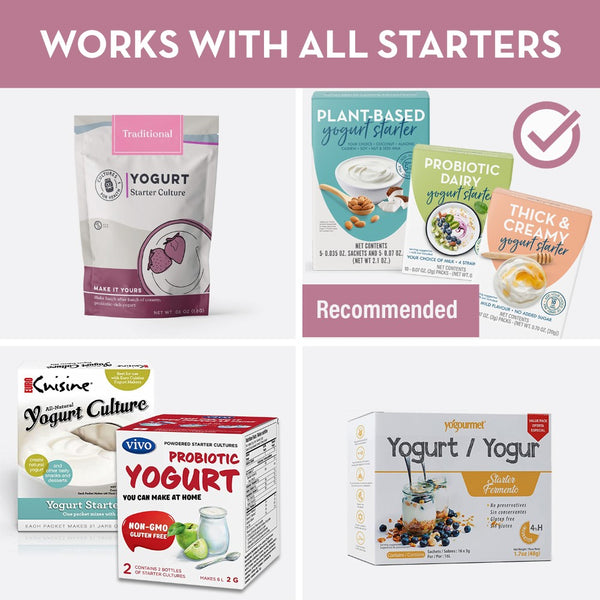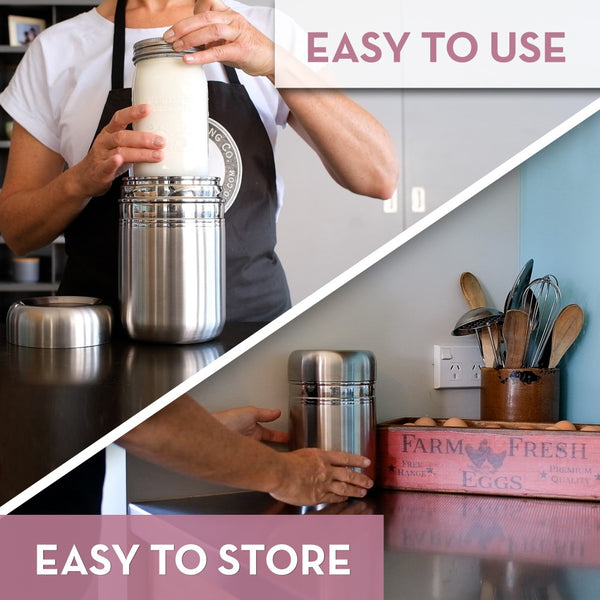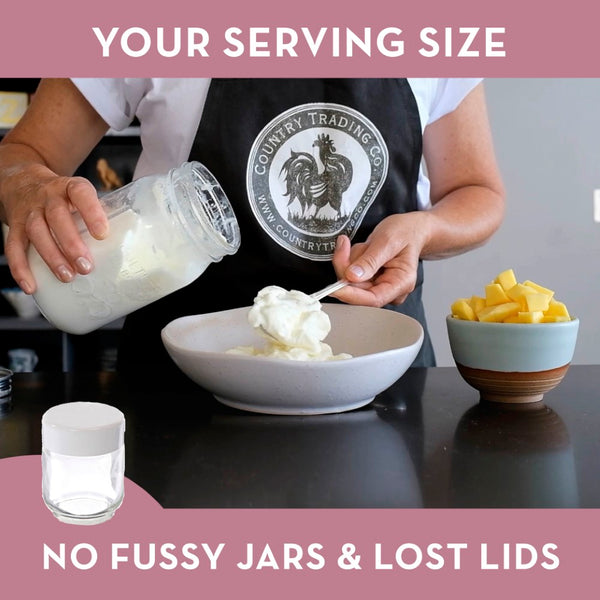 Stainless Steel Yoghurt Maker - 1L
Make natural yogurt with your choice of ingredients and no plastic.
This high-quality stainless steel yogurt-making kit includes a 1 litre glass jar and a complete yogurt-making recipe book and guide.
Make probiotic yogurt, Greek yogurt, sour cream, and more from your choice of dairy milk, even lactose-free dairy milk.
Go plant-based and learn how to make dairy-free yogurts from coconut, almond, cashew, and soy milk. 
We include detailed recipes and tips to help you make your perfect yogurt. Since launching our unique design for making yogurt in 2017 we've received great feedback. The reviews speak for themselves - you guys love it and so do we. 
Special design features:

compact to store

easy to use and clean

plastic-free and electricity-free
holds its heat
makes a large 1 litre batch
product specifications
1 Stainless Steel Yogurt Maker (external dimensions 13 x 20 cm)
1 Glass Mason Jar (945ml) with Stainless Steel Jar Lid
42-page recipe book with dairy and non-dairy yogurt recipes
Dishwasher safe (glass jar only) and plastic-free packaging
why we made this
We love yogurt and believe in the health-giving qualities of live probiotic yogurt. So, we set out to create the best yogurt maker on the market.
We tried electric yogurt machines but didn't get great results - one even blew up. So we decided to go old-school with no buttons, plugs, cords, or plastic.
We designed an insulated yogurt maker with no plastic. The glass yoghurt jar allows for easy measuring and cleaning. And making yoghurt at home means less sugar and less plastic waste.   
Reviews
So glad I found this!
So easy to use and I get perfect homemade yogurt every time! I've already noticed my health improving and I'm saving money at the same time! Highly recommend this yogurt maker ❤️
Excellent
I was doubtful this was a wise purchase, thinking something with an electric heat control function would be more reliable, but I was was keen to find out. In fact it worked brilliantly. I followed the instructions carefully and got perfect thick yogurt straight off the bat. It's great.
Best yoghurt maker!
Fantastic, beats plastic hands down, keeps a good temperature. Easy to clean
Love it
I made yoghurt as soon as it arrived! Got some fresh milk from a friend and it turned out so good! So happy with it
Love it
Best yogurt maker hands down