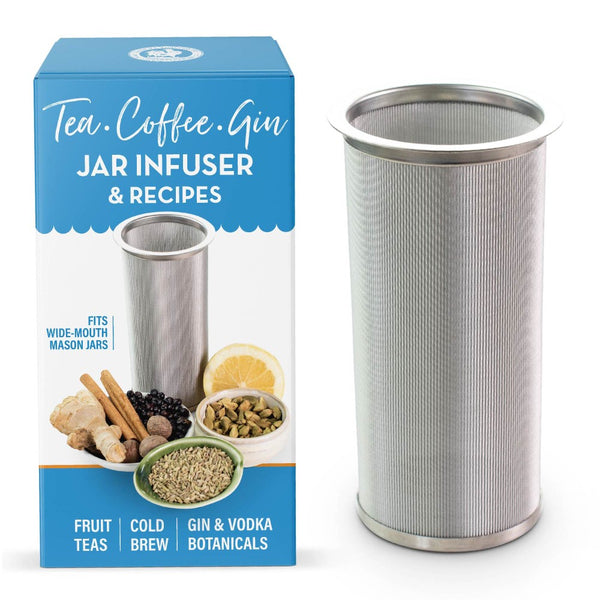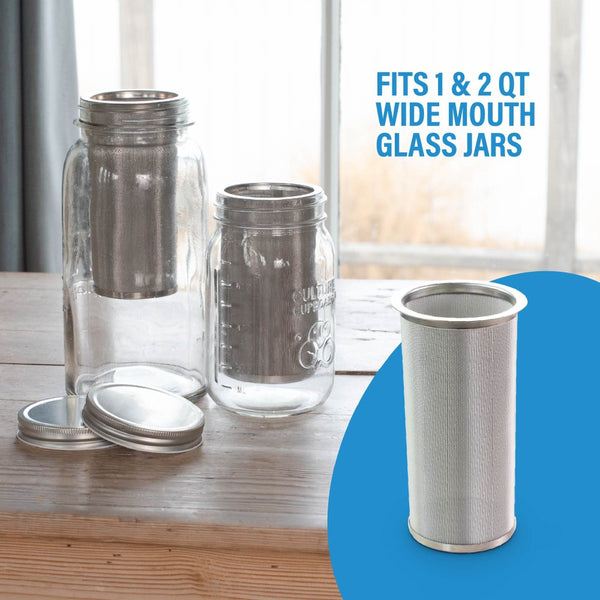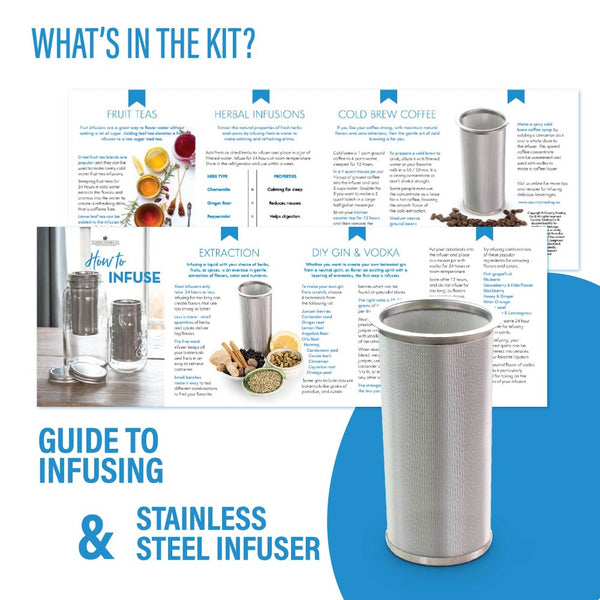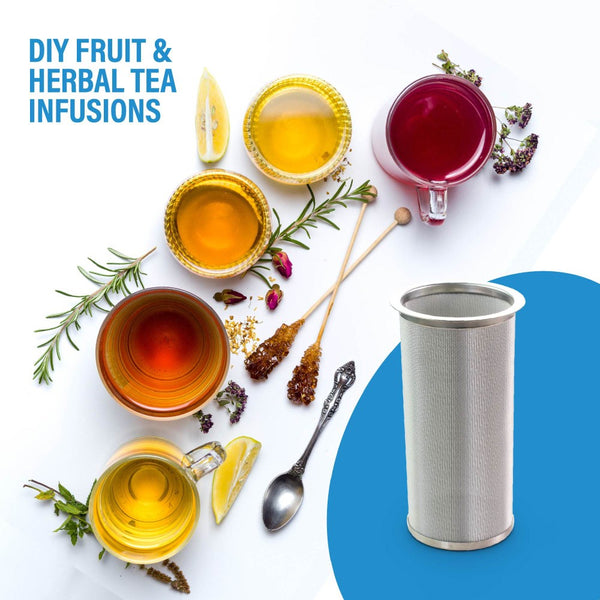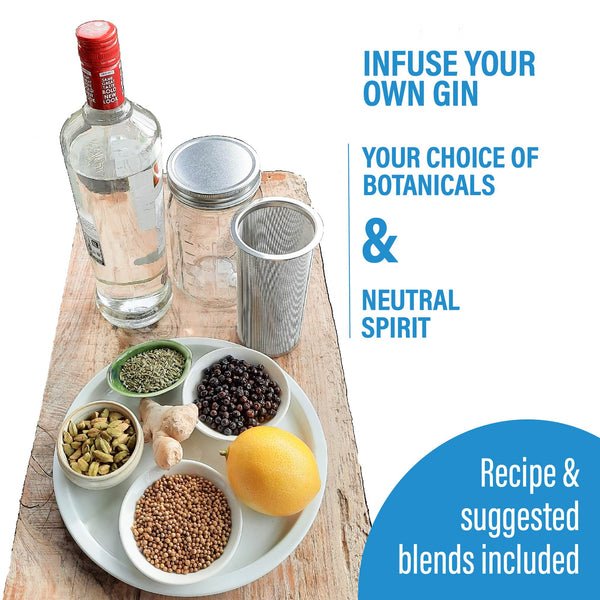 Stainless Mesh Infuser for Glass Jars + Recipe Sheet
Have you ever wondered how to make gin? Love cold brew coffee but tired of paying café prices? Enjoy fruit and herb teas but want blends with real ingredients?
Make your own with this fine mesh stainless steel infuser. It fits neatly inside both the 1 litre and 2-litre glass wide-mouth mason jars and holds all your botanicals, coffee grounds, and fresh fruit and herbs.
The infuser comes with a recipe guide to making the perfect cold brew coffee, blending botanicals for making gin, flavouring vodka, and how to make the ideal tisane from herbs and fruits.
Reviews
Mesh Infuser
This is such a great item! ..because you can infuse herbs and or fruit of choice and the result is just delicious! For cold or warm drinks makes it even more useful...what a superb idea.....we Love it...!
Happy customer
This is a sturdy and well-made product. It sits nicely in the jar and is a useful size to hold a good quantity of herbs and/or fruit. I've made several delicious batches of infused water already. Feijoa and mint is very nice, as is cucumber. More experimenting to come! Thanks, Country Trading :)
Great product!
Another great from from Country Trading! You guys rock 😁.
thanks to country trading
very good company to deal with ,prompt delivery good product I have my eye on other Products you have now and will buy when time permits .