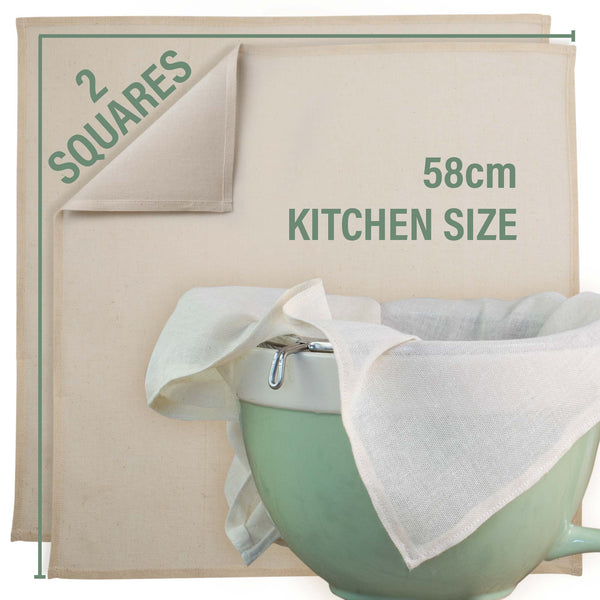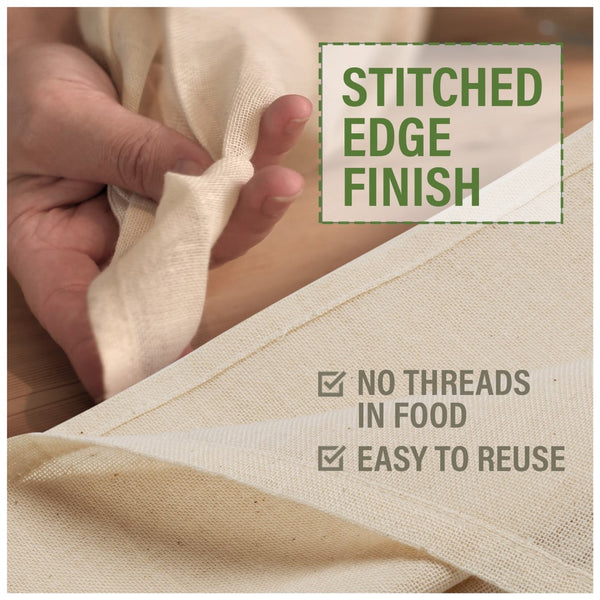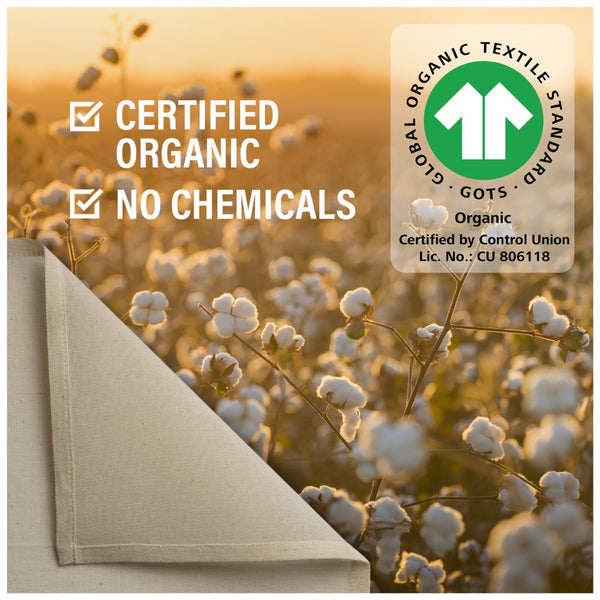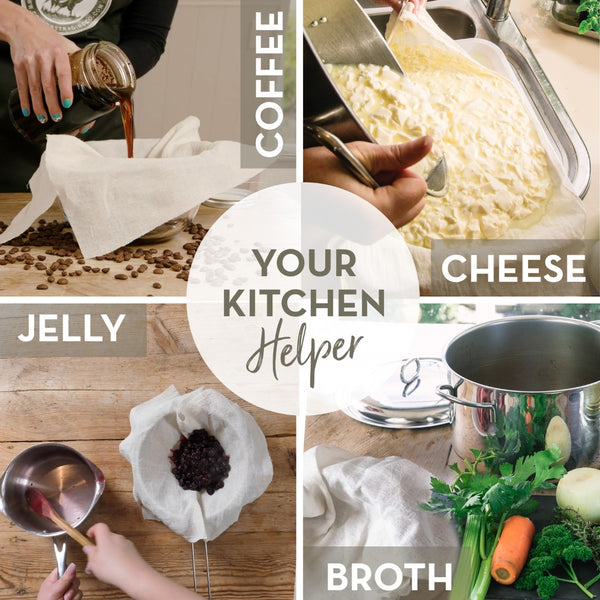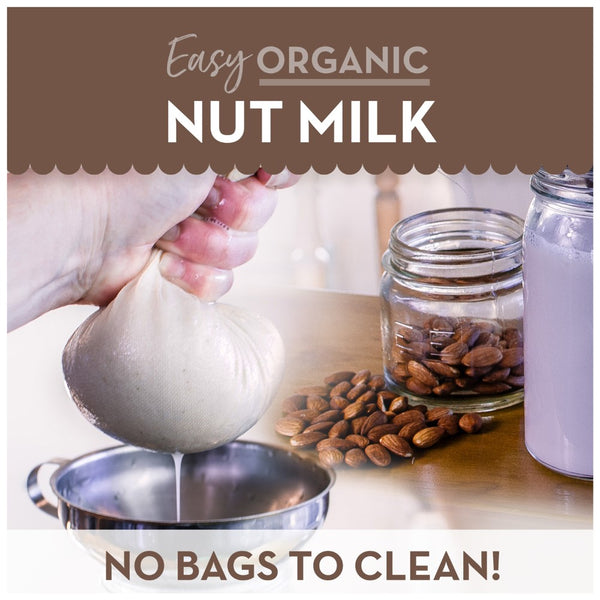 Organic Cotton Cheesecloth - Hemmed Squares - 2 Pack
These hemmed cheesecloth squares are so handy for kitchen straining jobs. From cold brew coffee filters to quince jelly bags.
They are the perfect size to go over a colander or sieve to strain Greek Yogurt, nut milk, or filter vegetable stocks and bone broths.
You can wash and reuse them again and again and the hemmed edges keep them from fraying.
Each pack contains 2 hemmed 58cm squares of organically certified fine cotton cheesecloth.
Reviews
Needed bigger
Very pleased with the quality but found the size to be a bit small for my needs as having difficulty with keeping the hemmed edge from leaving an imprint on the side of my hard-press cheeseses. I think I need 1.5m x 1.5 m. or 1.5m x 1m hemmed.
Perfect for making lebnah
These are perfect for straining yoghurt to make home made lebnah
Best Cheese Cloths Ever
Wow, beautiful quality, nicely hemmed and works like a dream : )
Great just as expected thanks
Cheesecloth
Good quality. Good size. Been very useful already