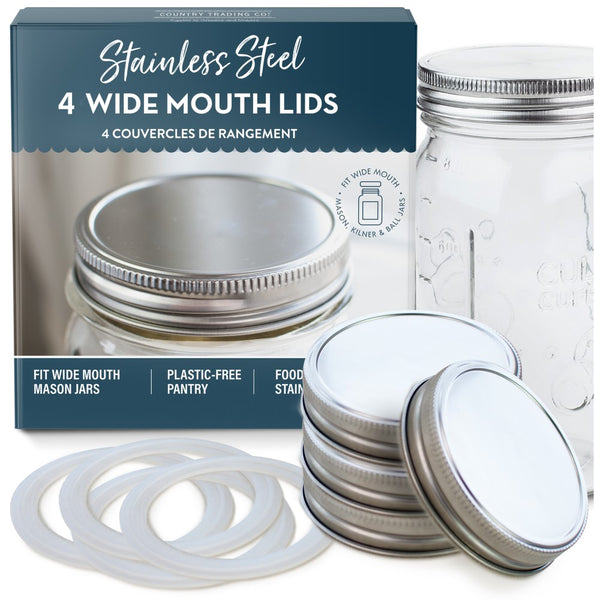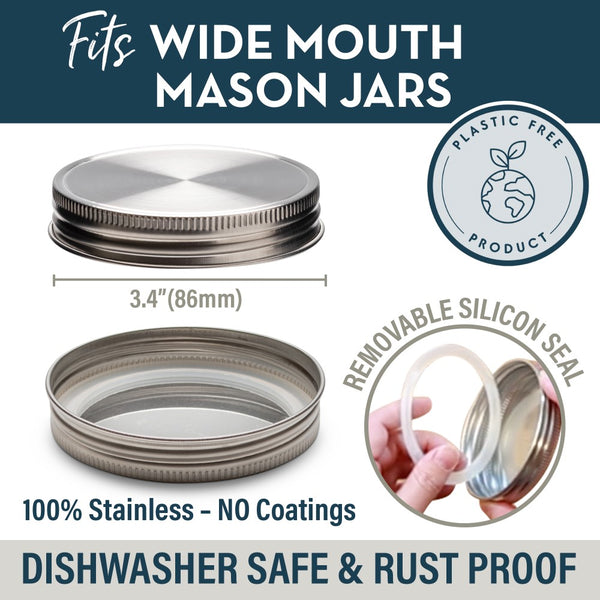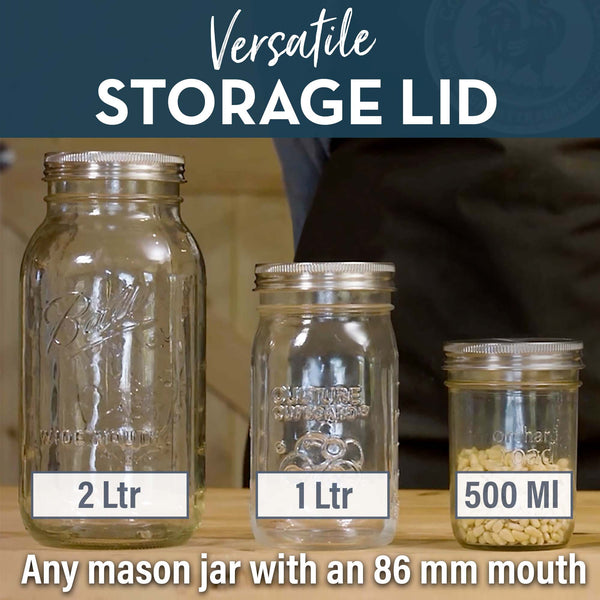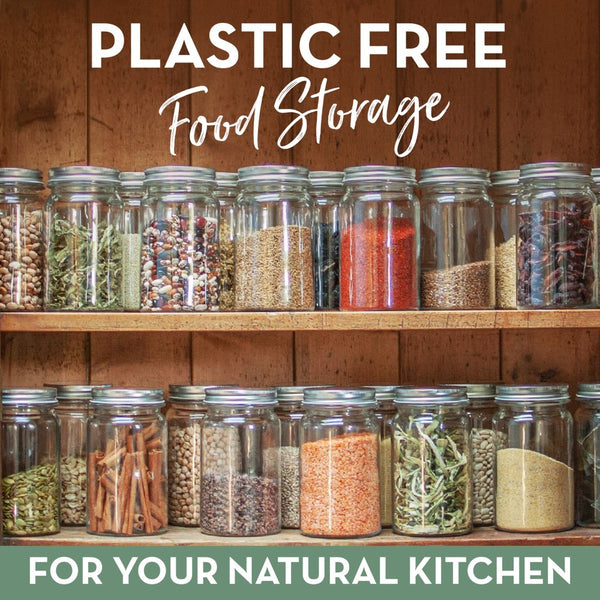 Stainless Steel Jar Lids for Wide Mouth Glass Jars - Set of 4
This set of 4 stainless steel storage lids are perfect for the plastic-free pantry. They are also great storage lids for preserving and lactic pickles once they have finished their fermentation.
They fit all standard wide-mouth glass preserving jars including Mason, Kilner, Ball and AGEE Special jars. They don't fit AGEE Utility jars.
Unlike other metal lids, these stainless steel lids will not rust and degrade over time. Safe for use with acidic preserves, they will last a lifetime.  Each lid comes with a removable and reusable silicone seal should you wish to use these as preserving lids.
Wide mouth glass jars have an 86mm outer diameter opening.
Reviews
Great procuct
It's great to have lids that fit the old Agee jars, I make fermented (in brine) vegetables and the other lids go rusty really quickly, the stainless steel is great!
Nice lids, replaced our old ugly ones
They seem good, no issues so far. Super fast delivery. I ordered 5 packs to redo our pantry as I've always hated the ones my partner originally had, looks good thanks for the service!
Jar lids, stainless
Prompt delivery, great product, would definitely buy from country trading again
Stainless Steel Jar Lids
Arrived within a few days. Lids are great for using on storage jars. I haven't used them yet for preserves but will later when fruit is plentiful. Bought a set as a gift.
Stainless steel lids
Great. Pleased with purchase.