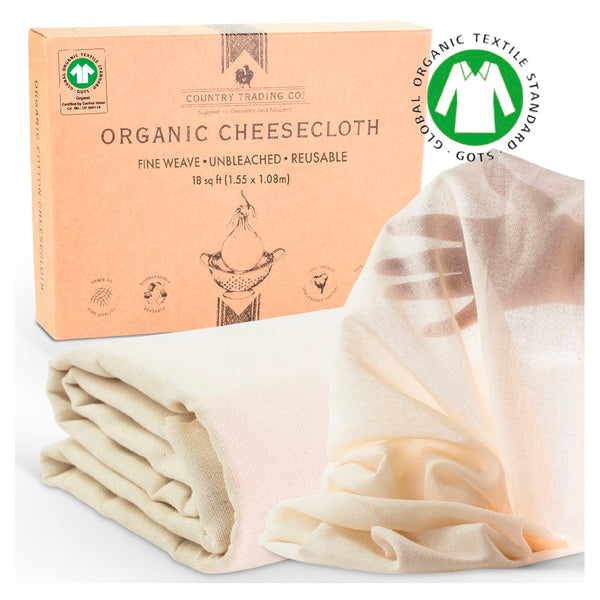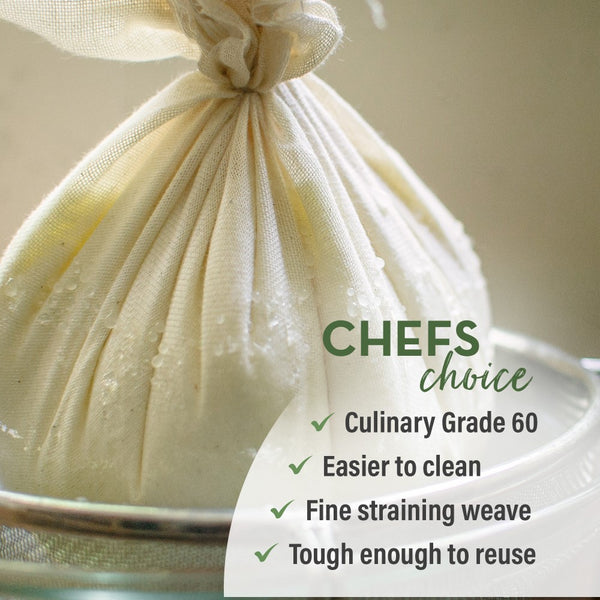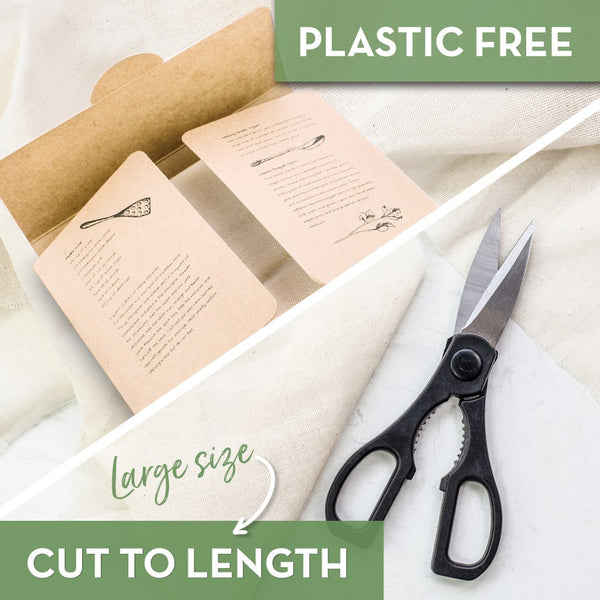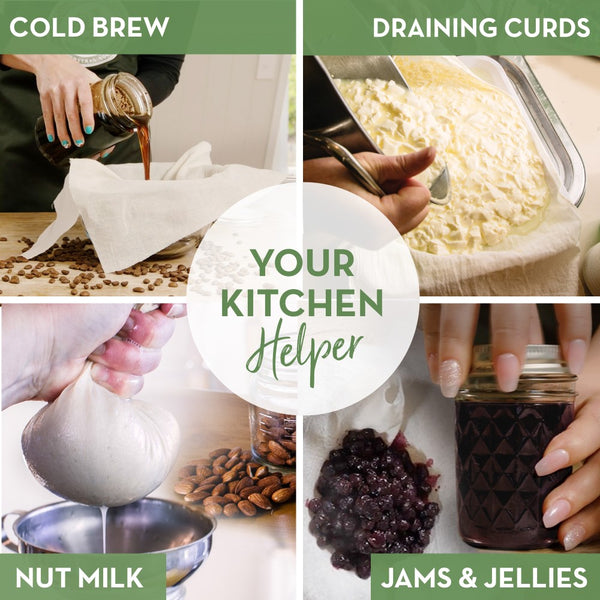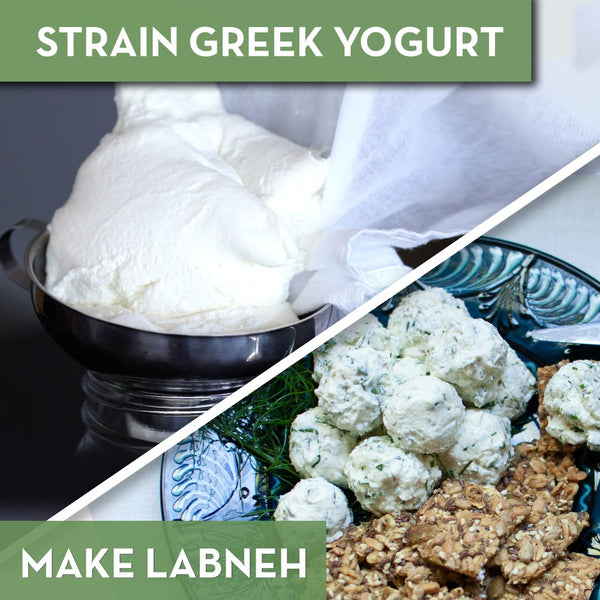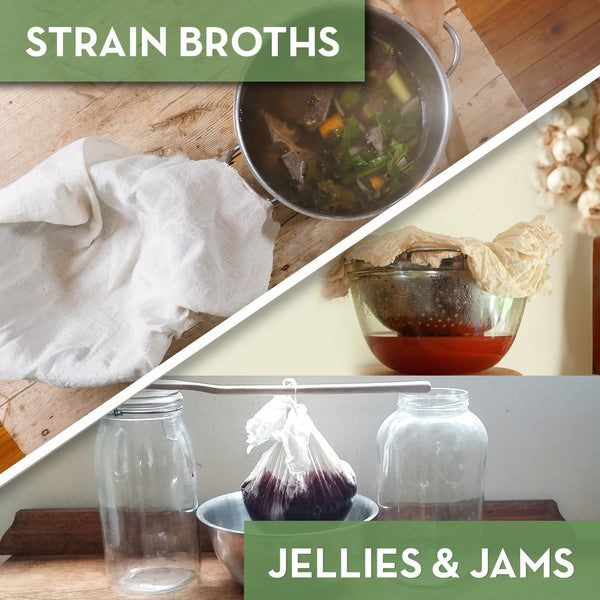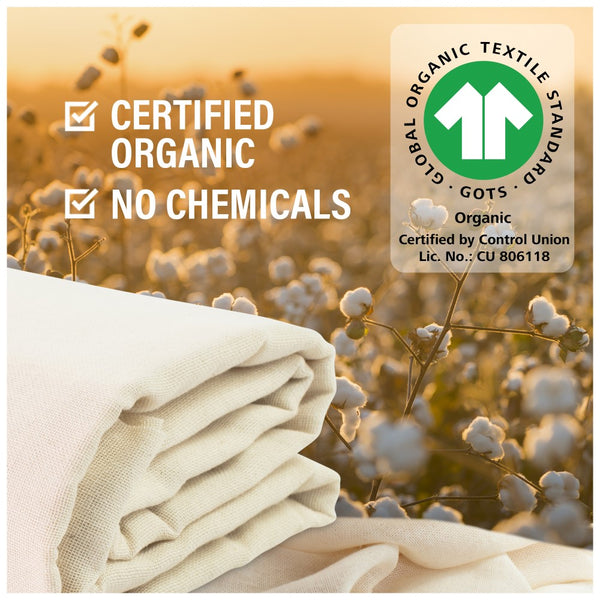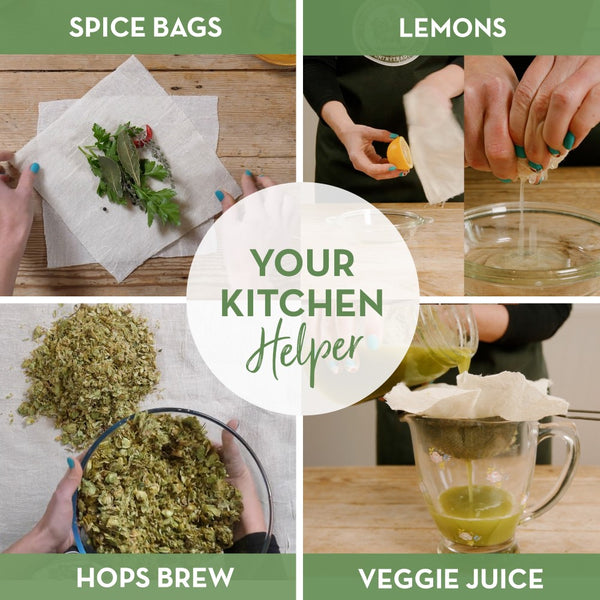 Cheesecloth for Straining - Certified Organic - Large Length (1.5m x 1m)
Regular price
$14.99
Sale price
$15.99
Are you looking for a durable cheesecloth to strain your kitchen creations? Organically certified and free from plastic, this cotton cheesecloth comes in a generous 1.5m x 1m length. We love it and use it for everything in our kitchens, including:
Straining yoghurt
Pressing cheese
Jelly bags
Hop brewing bags
Mulled wine spices
Bouquet garni bags
Nut milk bags
Kava cloth
Covering kombucha
Boiling steamed puddings
Cooking chooks
What makes this the Best Cheesecloth?
We developed and tested this cloth in our kitchens for many years. What sets it apart from other cheesecloth?:

The culinary grade for fine straining
More durable and reusable
Cuts and washes easily
Free from insecticides, bleach, and sizing
No child labour used in picking the cotton
We started by finding an organic cotton farmer then found a textile mill to weave it without chemicals, and here we are. We're proud to offer you this cheesecloth and hope you enjoy using it as much as we do.
Reviews
Best cloth for making cheese
Good value, I cut it into 6 equal size pieces and hemmed them which gave me 6 generous pieces to work with. Easy to wash too, so much better than the loose weave cloth!
Great cloth!
Worked perfectly for making yoghurt, now buying a second one
Great organic product!
A great organic piece of cloth that worked very well for me used as a jelly bag for straining fruit.
A very generous amount too, I was able to share with others
Thanks team!
Large cheesecloth
I love these cloths. They're thick and are very good quality.
I now have a couple of them.
A++++
Great company to trade with. Thanks.