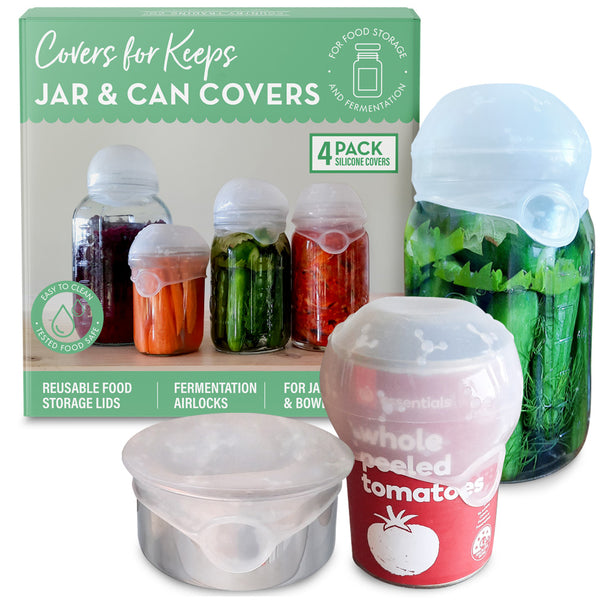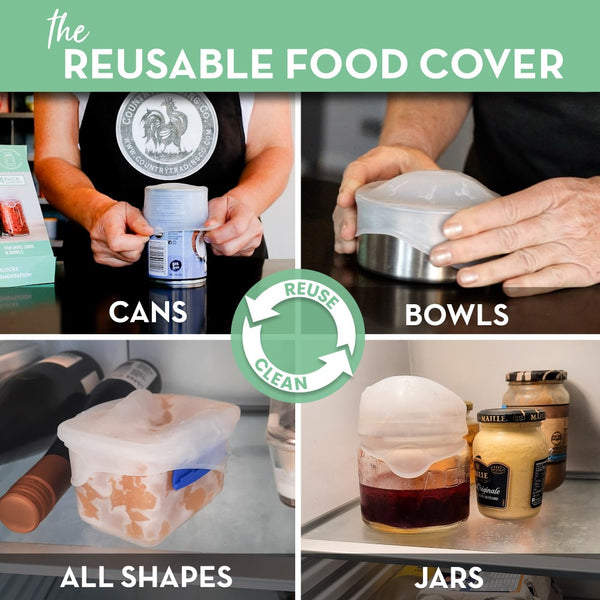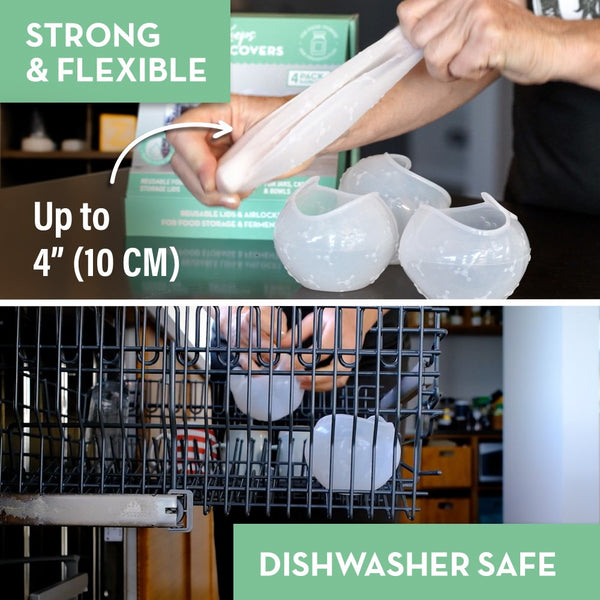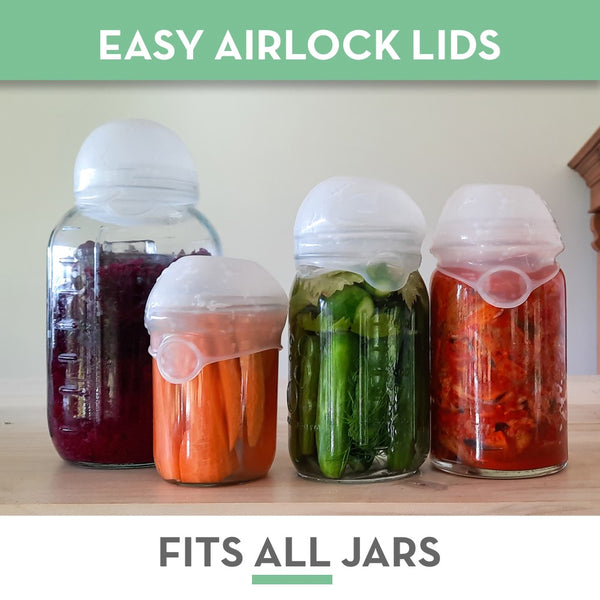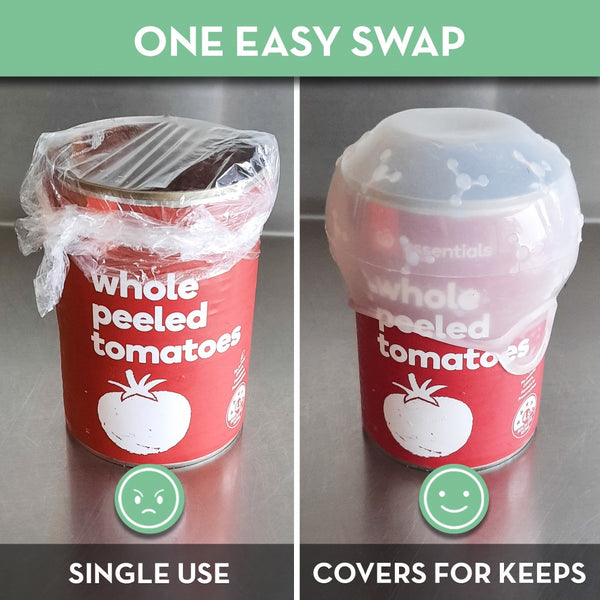 Set of 4 Strong Stretchy Lids for Food and Fermentation
Are you looking to replace cling film in your kitchen? So were we. After testing many different beeswax wraps, silicone bowls, and jar cover sets, we have developed a design that works and lasts.
These tough silicone stretch lids are thicker than most on the market, so they don't go baggy like bad elastic or rip when you stretch them. I've used the first test set in my kitchen for over a year, and they are still going strong.
If you are into vegetable fermentation or brewing, these lids also make a versatile airlock fermentation lid. You don't have to worry about getting the correct jar and screw band combination.
Best of all, they are plastic-free, dishwasher, fridge, and freezer safe.
Product Specifications: 
- 4 lids for fermenting airlocks and reusable food covers
- Food-grade silicone
- Stretch to cover 10cm (4") bowls, jars, and cans
- Dishwasher and freezer safe
 What do they fit?
These lids are very versatile and cover a wide range of containers. Here are some things they fit:
Glass jars from a Pics peanut butter jar up to AGEE jars
Small square and rectangular containers like Sistema or small bowls.
Standard round and rectangular cans of food
Here are some examples of what we use these lids to cover: 
- cans of tomatoes, baked beans, coconut cream, chickpeas
- rectangular cans of sardines
- round or rectangular containers of leftovers, sauces, salads
- open jars of preserves once the preserving seal comes off
- large 2-litre jars of brewing water kefir and ginger beer
- large jars of sauerkraut using these as a waterless airlock
- small jars of fermenting mustard and kimchi
Reviews
Excellent product
These lids are tight fitting and do exactly as advertised. Very happy with this product
Jar Covers...
Arrived fairly quickly considering so close to Christmas and a good thickness than shop bought.. I'm using them now and find they are great on my larger jars for Fermenting..
Jar covers
Am using one now on last year's pickled cabbage. Fits like a glove. So much thicker than shop bought.🥰