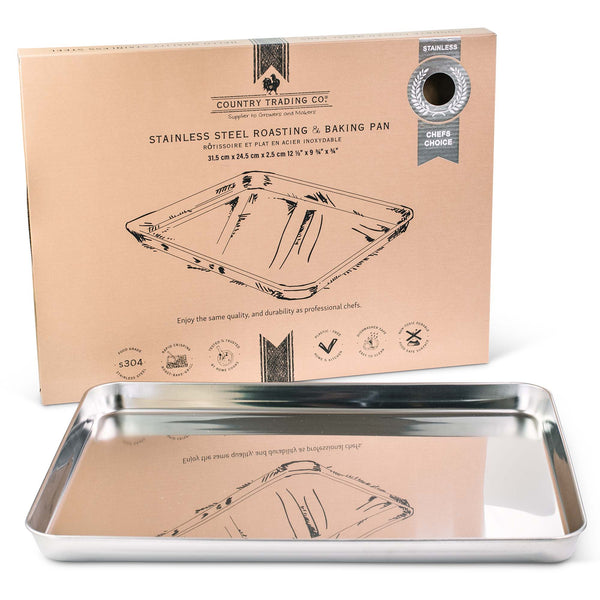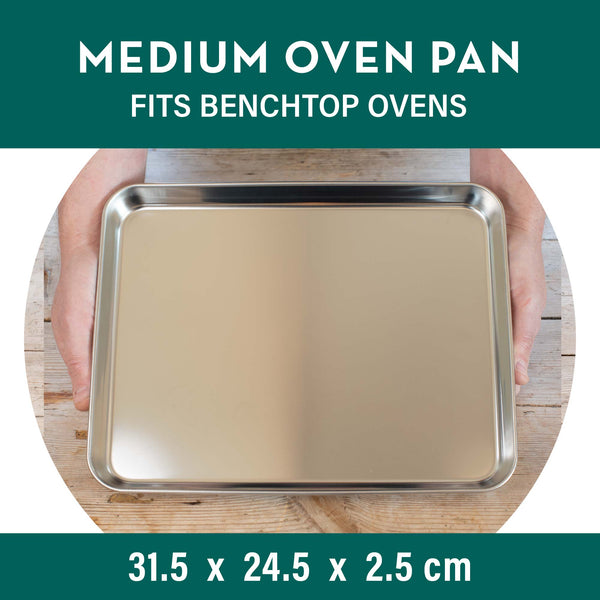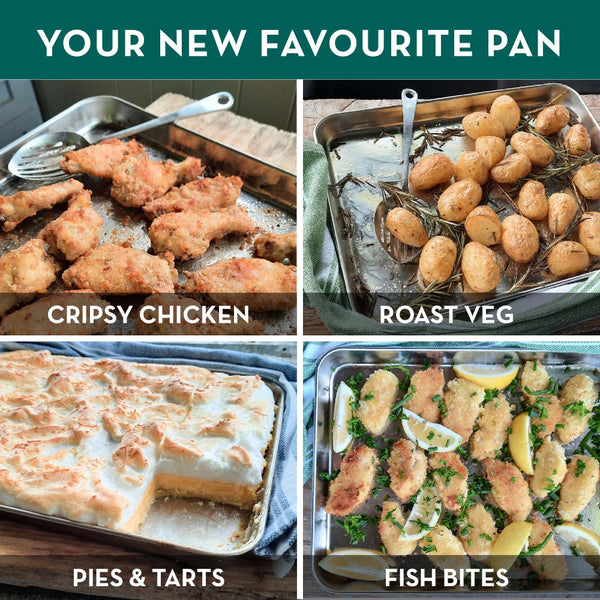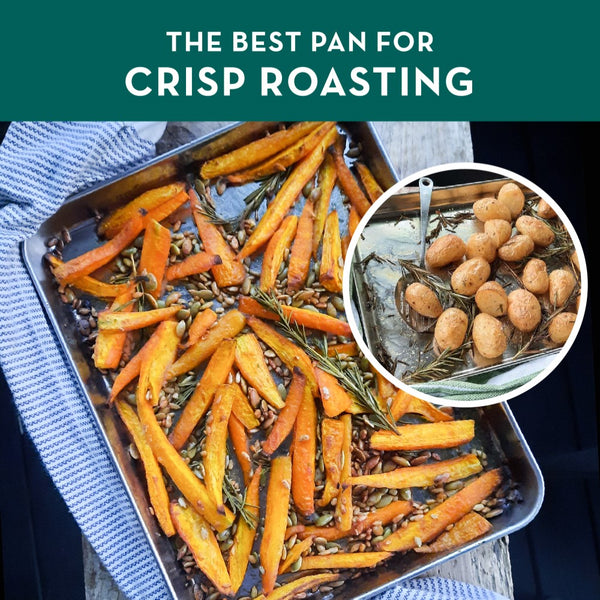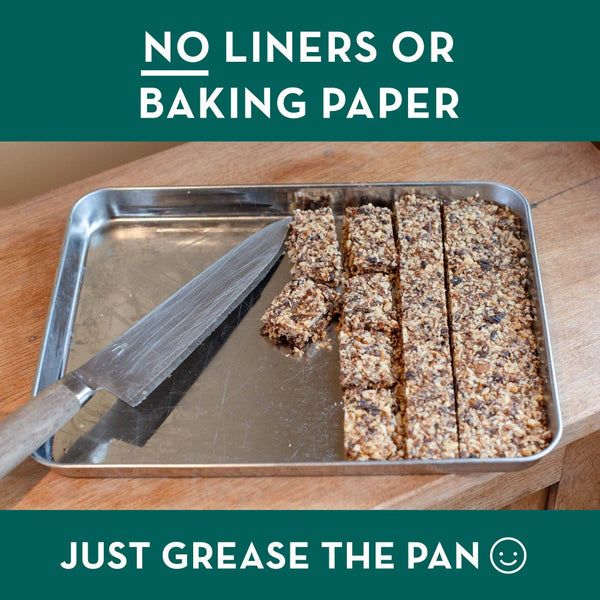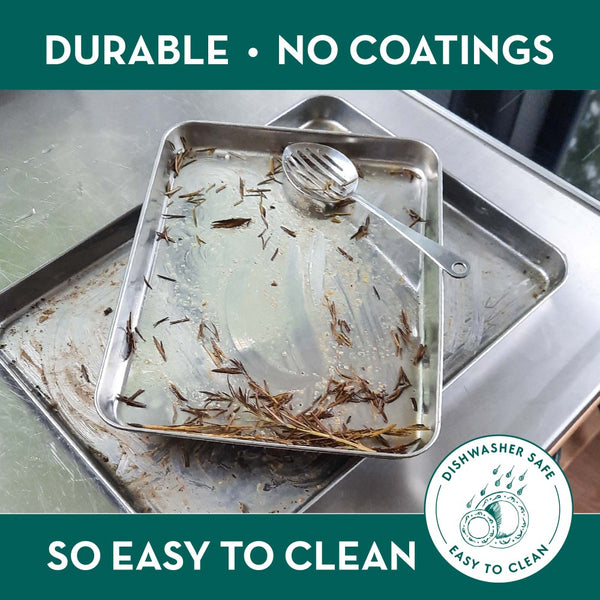 Medium Stainless Steel Baking Tray 31.5cm
A simple design is deceptively hard to get right. This stainless steel oven tray is our new favourite.
Why we love it:

no toxic coatings
cleans easily
right depth for browning
We've settled on two sizes for you. This medium baking pan is the one that gets used the most in our kitchens, and the large one comes out for roasts, big baking batches, and family gatherings. 
Medium Baking Tray Dimensions: 31.5 x 24.5 x 2.5 cm
Perfect for:
roasting tray for grilled vegetables
roasting dish for the best roast potatoes
roasting pan for toaster ovens
baking sheet for grilling salmon and chicken
baking pan for muesli bars, and brownies
slice tin for baking slab cakes and pies
Packaged in a lovely box, this makes the perfect plastic-free gift for bakers, the cook, or the foodie in your life.
NOTE: These trays may bend at the corners in the oven at higher temperatures, it doesn't affect how they cook or clean, and they go back to normal when they cool.  We forgive them because they don't shed non-stick coatings into our food.  
Why we made this
If you're actively moving towards a natural, non-toxic home, then one area to consider is what you cook your food in. 

For years we cooked in non-stick oven dishes with coatings that peeled off. Now we use these stainless steel baking pans for 100% of our oven baking needs.
They clean up quickly and we find them more "non-stick" than the surfaces sold as "non-stick." 
Reviews
Stainless steel baking tray
Very pleased with this product. Vegetables are nice and crisp which is why I bought it. Best of all it is so easy to clean. Very prompt delivery service also. Would definitely recommend this item.
Very happy
Great product & fast delivery
Stainless steel Baking tray
Excellent service came promptly and good quality just what I was looking for
Stainless Steel Baking tray
Excellent quality of this versatile pan. I am thinking of purchasing more of these to give as Christmas gifts to my daughter and daughters in law.
Stainless steel baking tray
Brilliant, this is the second one I have bought.
I use mine as a tray under the toaster and it is perfect!