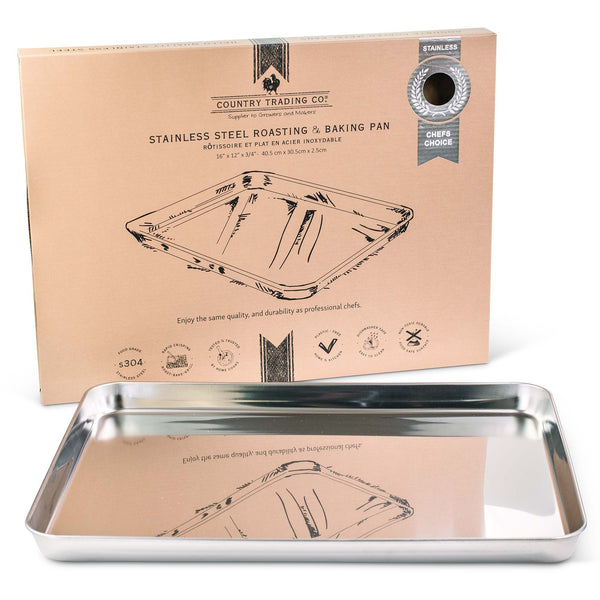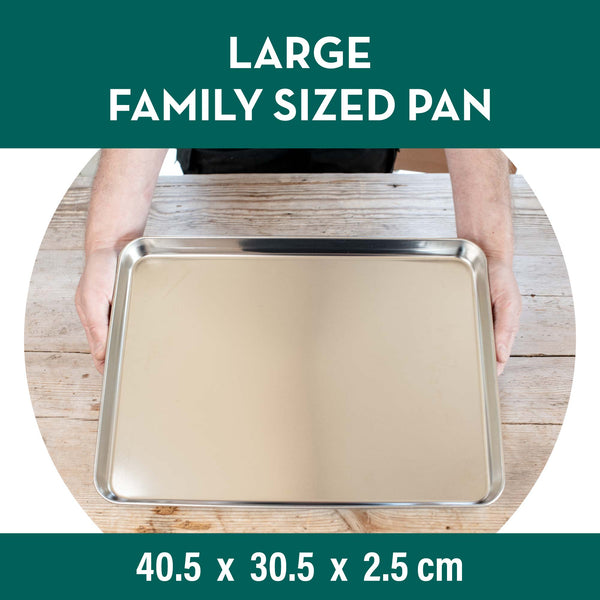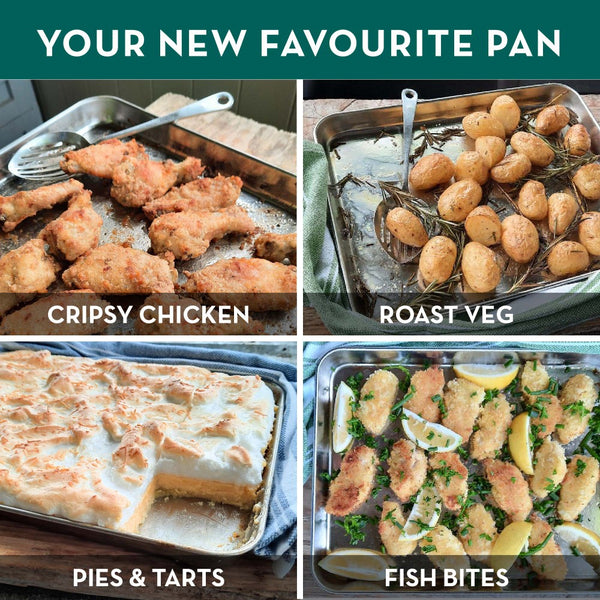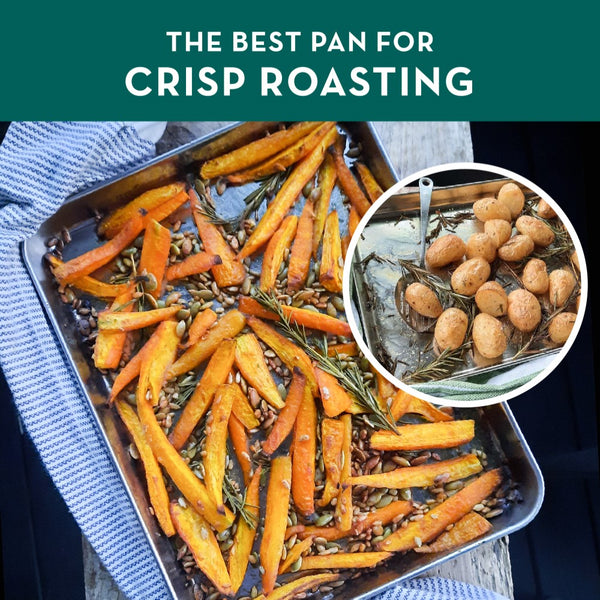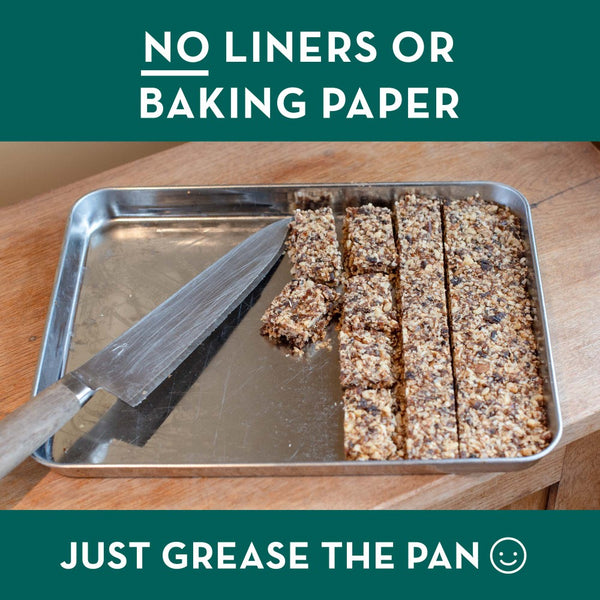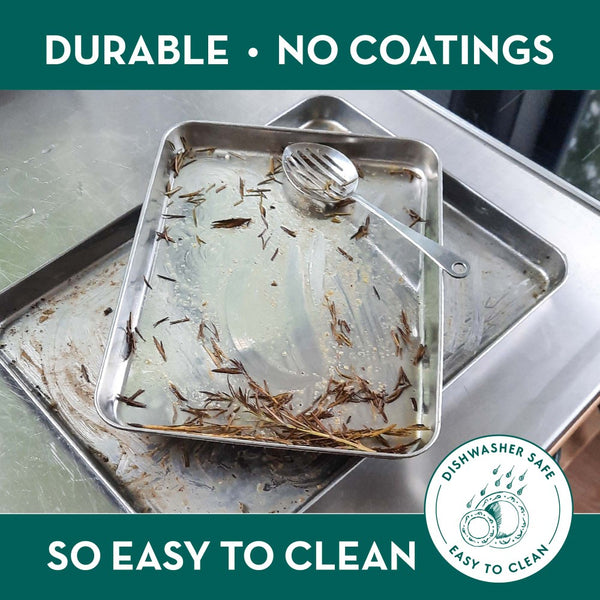 Large Stainless Steel Baking Tray 40.5cm
If you're actively moving towards a natural, non-toxic home, then one area to consider is what you cook your food in. 

For years we cooked in non-stick oven trays with coatings that peeled off. Now we use these stainless steel baking pans for 100% of our oven baking needs.
They clean up quickly and we find them more "non-stick" than the surfaces sold as "non-stick." 
Large Baking Tray Dimensions:  40.5 x 30.5 x 2.5 cm
Use For:
roasting tray for grilled vegetables
roasting dish for spuds, wedges, root veg
roasting pan for fast roasting meats
baking sheet for grilling salmon and chicken
baking pan for muesli bars, and brownies
slice tin for baking ginger crunch
Packaged in a lovely box, this makes the perfect plastic-free gift for the cook or foodie in your life. 
Buy it together with our medium baking tray.
NOTE: These trays may bend at the corners in the oven at higher temperatures, it doesn't affect how they cook or clean, and they go back to normal when they cool.  We forgive them because they don't shed non-stick coatings into our food.  
Reviews
So Happy!
Lives upto the hype! I was skeptical, especially my husband, but after a few uses, wouldn't go back.
Great purchase
Great size tray and good quality product, no warping and no nasty non stick residue. Cleans up easily, super happy with my purchase
Nice tray
The perfect oven tray with a lip, looks really nice and slick, nice big size.
excellent service
Great products and fast service
Exactly what we were after!
Good size trays that clean up well after use. Gives us peace of mind to no longer be using our old trays which were flaking black specks onto our food. Wish we'd switched sooner.