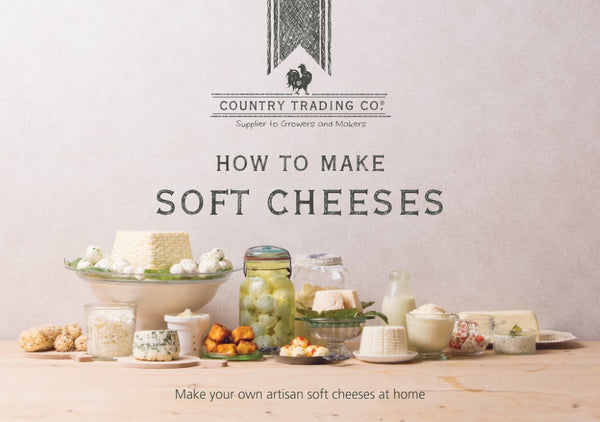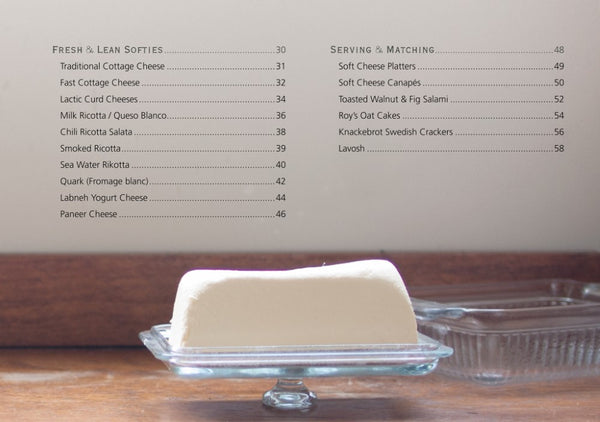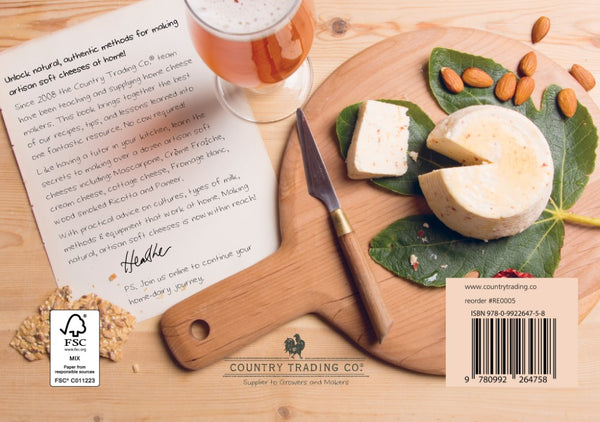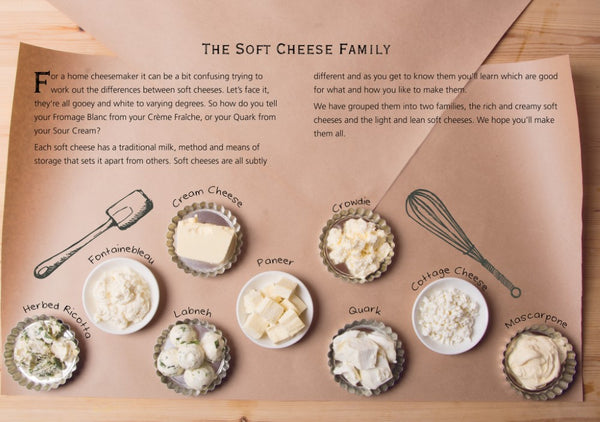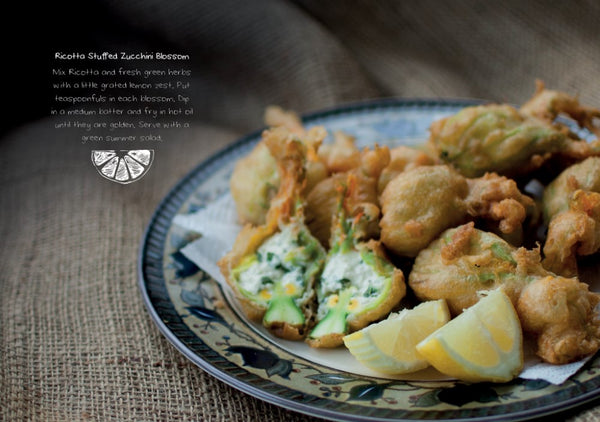 Home Dairy Vol. 2 - How to Make Soft Cheese
This little cheesemaking book is like having an artisan cheesemaker in your kitchen.
Learn the secrets to over a dozen cheesemaking recipes including;
Mascarpone
Ricotta
Crème Fraiche
Cream cheese
Cottage cheese
Labneh
Fromage blanc

Paneer and more.
Learn everything you need to make thick, creamy natural cheeses with no gelatin, stabilisers, or gums. 
We have even included our favourite recipes for crackers and cooking with Soft Cheeses.
Buy this book as part of the complete Collectors Set of Home Dairy and save.
Why we wrote this book
Soft cheeses are fast and easy to make at home - perfect cheeses for beginners new to cheese making. We wanted to ensure beginners had clear well-tested cheesemaking recipes to succeed with their home cheesemaking efforts.
We hope this cheesemaking recipe book becomes a favourite for you. Team it up with our Set of 5 Soft Cheese Molds for a great starter pack.
Format: Soft Cover | 82 pages
ISBN: 978-0-9922647-5-8

Reviews
Making cheese.
We already have another book in the series and now love both. There is just one little problem: some of the items needed are not available from Country Trading even though the book says they are. We are now searching for those items but hope Country Trading will have them in stock again soon.
Well Done
Thank you Country Trading for putting together such a useful book. Beautiful pictures, simple instructions and lots of information for those new to cheese making. This is a book I would happily recommend to others and also happy with the quick service when purchasing online.
Excellent book
I bought this book to try other cheeses than the Camembert and Brie that I am amking now. Great book, so easy to follow and I love the other recipes to compliment the cheese that I make.
Have made several versions of soft cheese previously but this booklet is very helpful, especially on finer points, and easy to follow with good results. Beautifully packaged.
Looks good. I'm looking forward to trying the wood smoked ricotta.