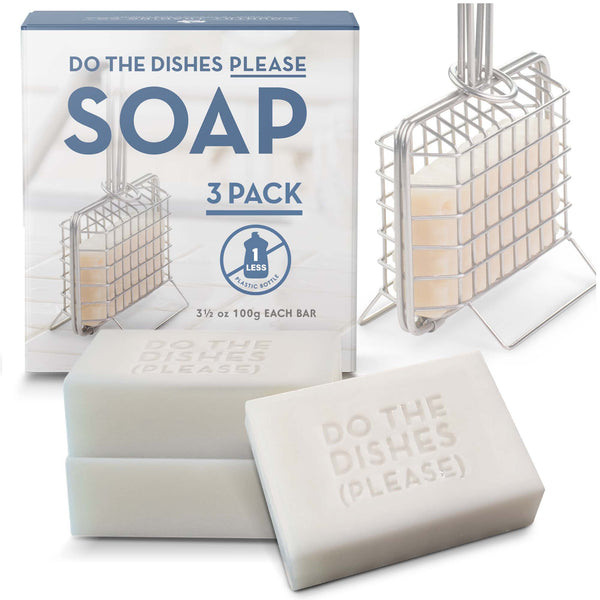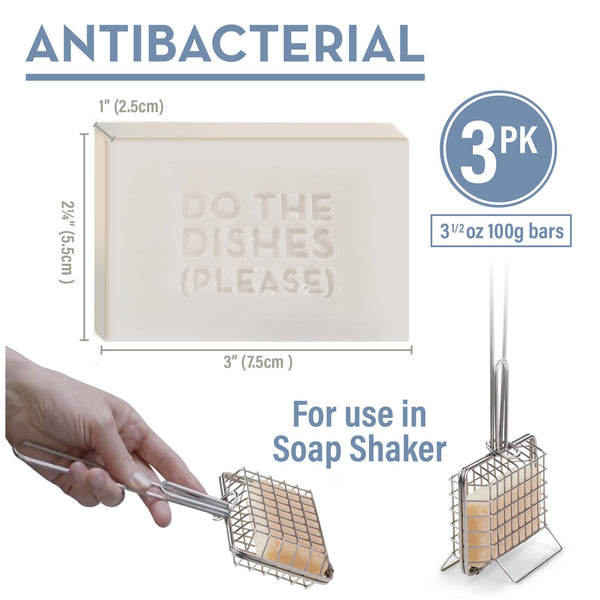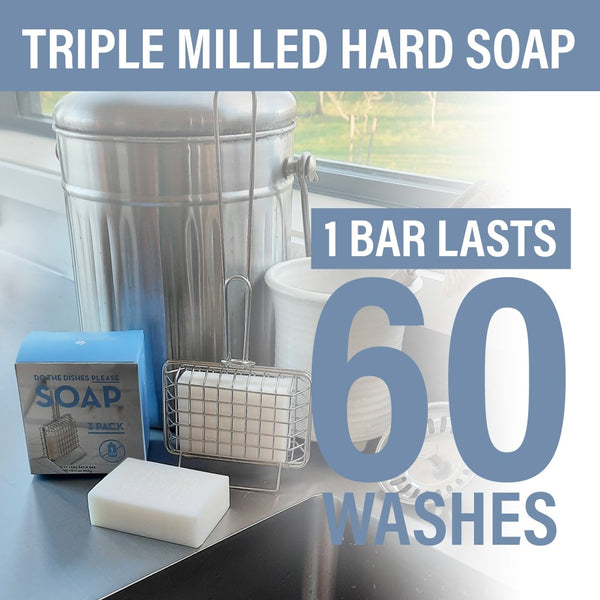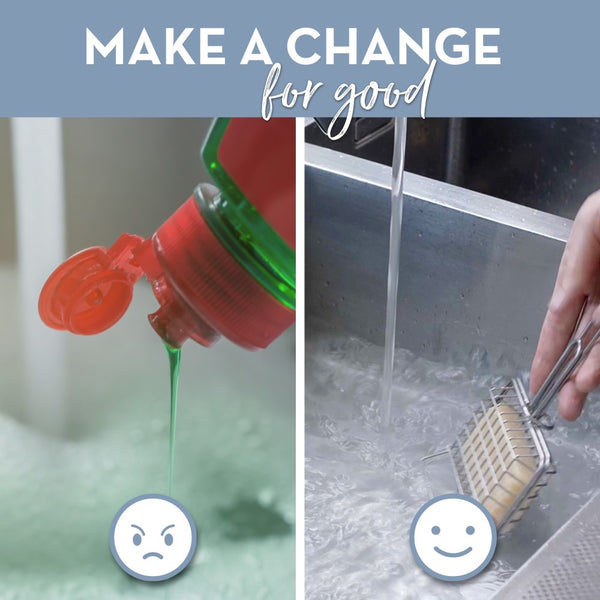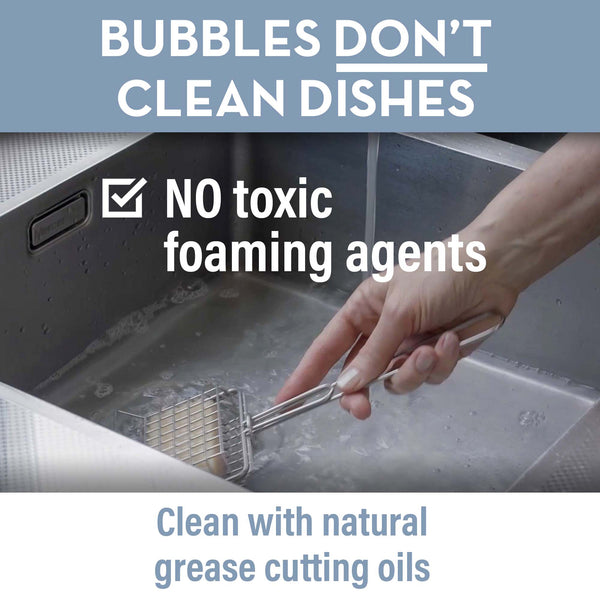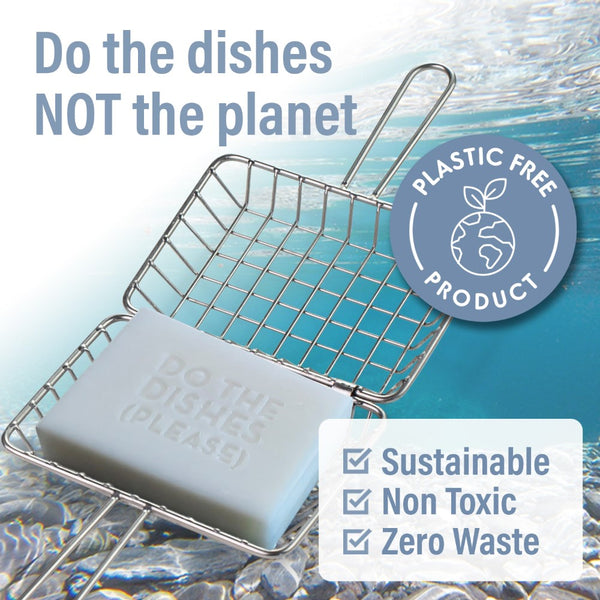 Natural Dish Soap Bars for Washing Dishes - 3Pk
Switch to natural dish soap bars to wash your dishes with - no nasties.
This box contains 3 dish soap bars. Made in NZ.
For use with our Do the Dishes Soap Shaker.

Made from olive and coconut with grease-cutting lime and tea tree oil, they are triple-milled for hardness. One bar will last for 60 standard dish washes.
100% Natural Ingredients
No palm oil
No parabens
No sulphates
They are not as bubbly as liquid dish soap because there are no toxic foaming agents in the soap. It takes a while to get used to, but bubbles don't clean dishes.
How to Use a Soap Shaker:
Fill your sink with very hot water.
Put the soap into the soap shaker.
Hold the soap shaker by the handle and vigorously shake it.
Wash your dishes in soapy water.
What is it made from?

sodium olivate (from olives)
sodium cocoate (from coconut)
sodium stearate
cocamidopropyl betaine (from coconut)
baking soda
lime oil
tea tree oil
glycerin
sodium chloride
Reviews
Great product
I love this dishwash shaker, the soap smells divine and although the suds didn't last a long time during wash up, the dishes still came up clean and fresh. I will continue to use this product and reduce my plastic use at the same time, thank you country trading :)
Dishwashing Soap
Excellent product to use. Does a great job. Environmentally friendly aspect is a winner.
Dishwash
My great grandmother used something very similar to the soap shaker which fascinated me as a child as my mother didn't use this system. I am very pleased with my shaker, and the soap although it took awhile to get used to the suds not lasting long. The dishes wash nice and clean with no residue. Thank you :)
Soap bar and soap shaker
So impressed - suds lasted right through wash-up including pork chop fry pan.
Thank you. Norma