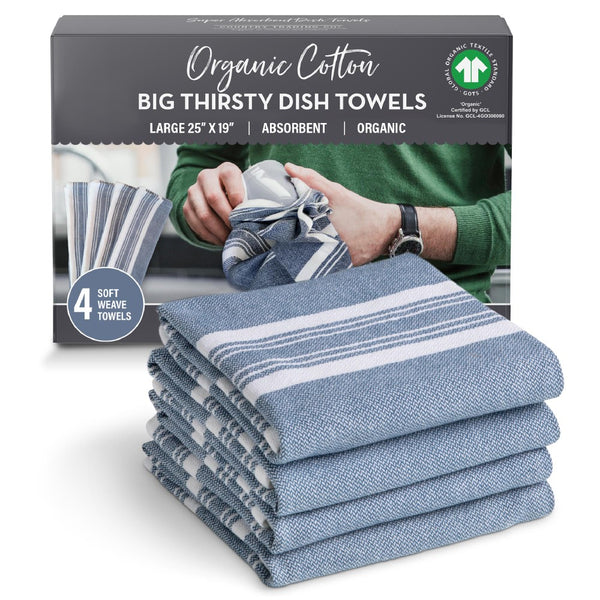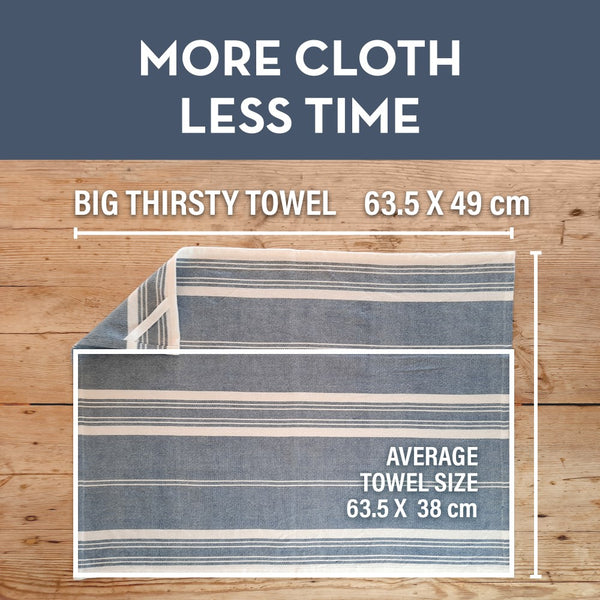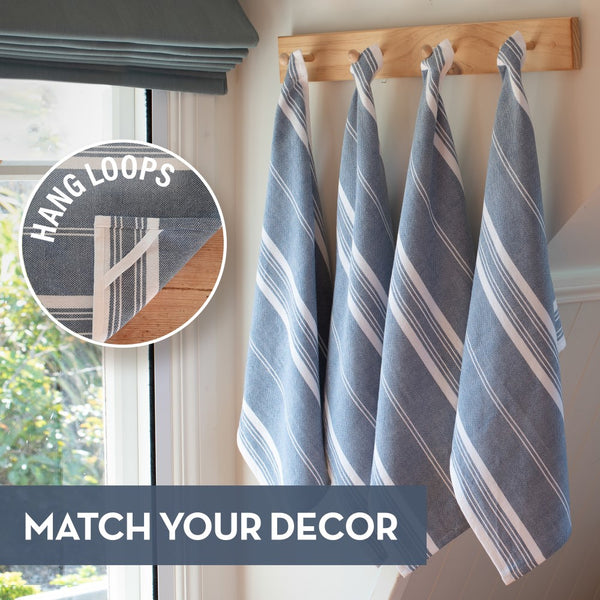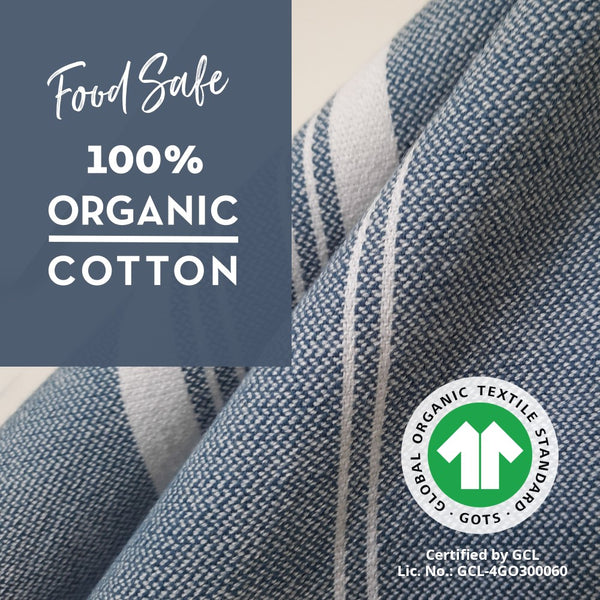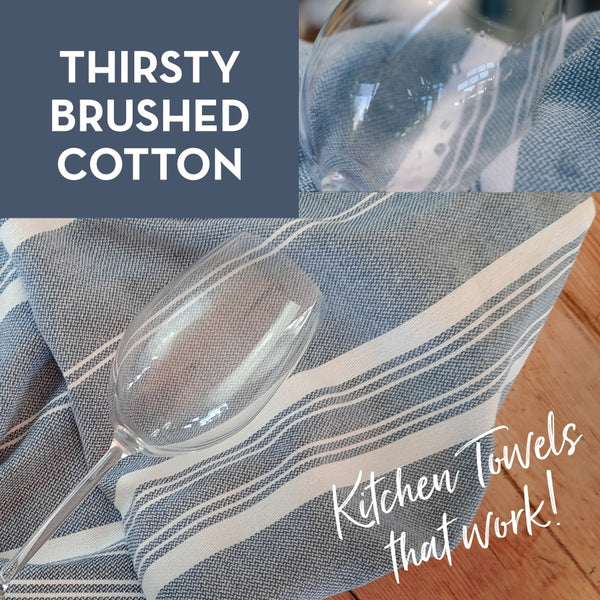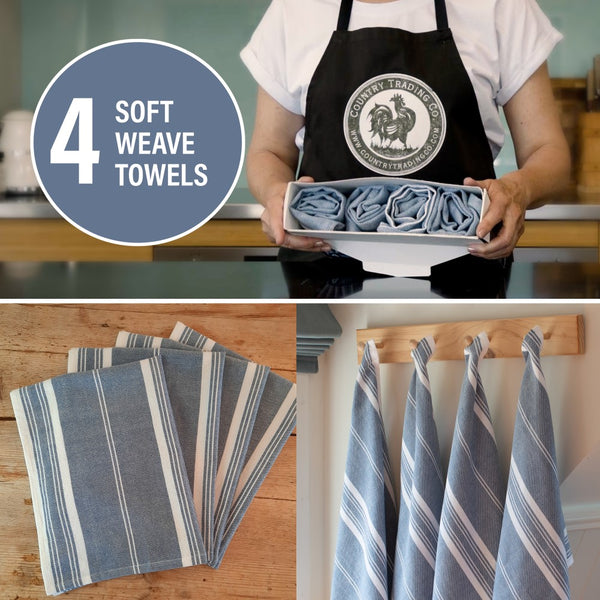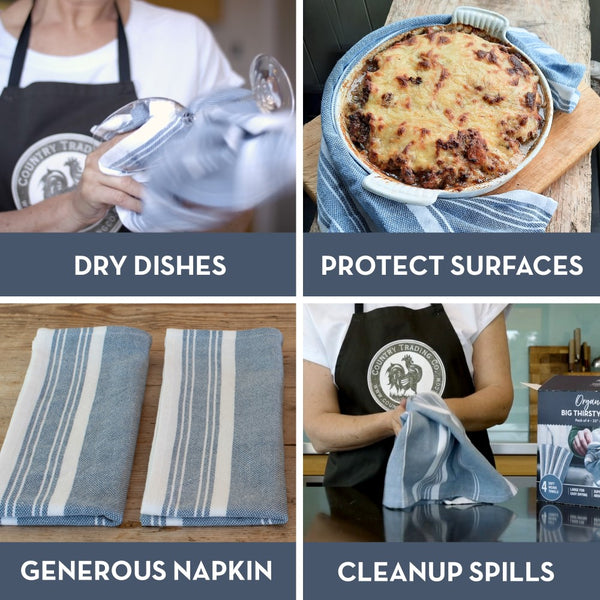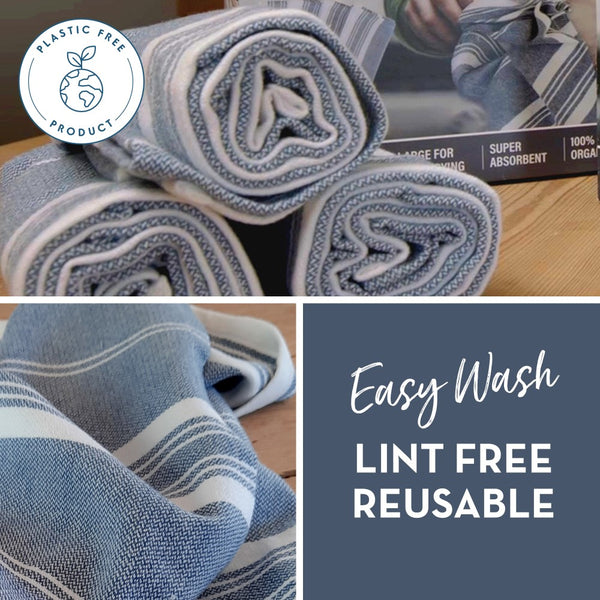 Organic Cotton - Big Thirsty Dish Towel - 4 Pack
Tea Towels that actually work! 
These generously sized cotton tea towels have a super soft finish that makes them the best tea towels for drying dishes.
Tired of moving water around with stiff linen tea towels or scratchy loop pile dish towels? Big thirsty dishtowels soak up the water and get better the more you wash them.
No plastic microfibre - these tea towels are 100% biodegradable organic cotton. 
What makes these premium dish towels?
Unique brushed cotton soft surface finish


Woven colour not screen printed




Hemmed edges and hanging loops




Certified 100% organic cotton




Bigger than your average kitchen towel (63 cm x 49 cm)
Reviews
THE BEST
These are simply the best teatowels I've used in my life! (72 years)
What more can I say?
Tea tiwels
These tea towels are soft and absorbent as claimed. They look great. They are advertised as being larger than most tea towels but they are just a fraction wider.. I am happy with my purchase. Thankyou.
Fantastic tea towels!
These are some of the best tea towels ever! They are made of incredibly soft organic cotton, they dry dishes very well and I will 100% buy them again!
Excellent Quality
I was going to write a long review explaining the pros and cons but overall they are very good but not the best tea towels I've ever used.
I'm happy with these tea towels and would definitely highly recommend them as they are better than 99% of tea towels.
As stated in the product description if they really "get better the more you wash them" they may become the best tea towel I've used.
The best
Actually does dry dishes!